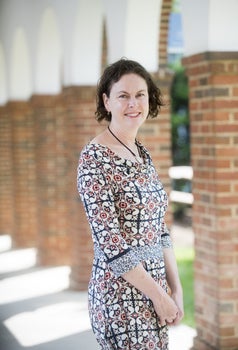 Tanya N. Wanchek, Ph.D., J.D., is an Assistant Professor in the Department of Public Health Sciences. Dr. Wanchek teaches Health Care Economics and Health Policy from an Economic Perspective to both graduate and undergraduate students. Her research focuses on the analysis of the dental labor force, oral health outcomes, mental health policy, and cost-effectiveness analysis. Among her published studies are an examination of the relationship between dental hygiene regulation and oral health outcomes, an investigation into the relationship between dental school debt and career choice, and analysis of the effect of the length of temporary detention orders on hospitalization among individuals with a mental illness. She also developed a database that documents state laws that mandate private insurance benefits to children with cleft lip and/or cleft palate for the Centers for Disease Control and Prevention. Dr. Wanchek received a doctorate in economics from the University of Washington, a juris doctorate degree from the University of Virginia, and a baccalaureate degree from the University of California, Davis.
Instructor
Population Outcomes, Policy & Population Research
J.D., 2006, University of Virginia; Ph.D. 2003, University of Washington, Seattle, Economics
Tel: 1-434-982-5819
Email: twanchek@Virginia.EDU
Health System West Complex, Room 3181
Expertise:
Health workforce licensure and regulation, rural health, oral health outcomes, community mental health services, mental health advanced directives.
Research Interests:
Health regulation, specifically the effect of laws, policies, and programs on health outcomes. Recent research has focused on oral health and mental health.
Teaching Responsibilities:
Health Care Economics
Recent Publications:
Wanchek, TN, Dental Hygiene Regulation and Access to Oral Healthcare: Assessing the Variation across the US States. British Journal of Industrial Relations 2010, 48: 706–725.Wanchek TN, McGarvey EL, Leon-Verdin M, and Bonnie RJ, The Effect of Community Mental Health Services on Hospitalization Rates in Virginia. Psychiatr Serv 2011 62: 194-199.
Wanchek, T, Exports and legal institutions: exploring the connection in transition economies. Journal of Institutional Economics 2009, 5: 89-115