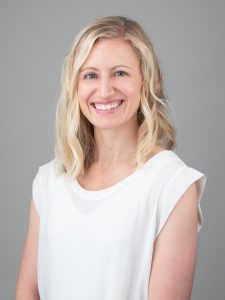 Kathryn Quissell is a political scientist with expertise in global health policy and governance.
Assistant Professor
Department of Public Health Sciences
PhD, Public Administration, American University, 2017
MSc, Health Policy, Planning and Financing, LSE/LSHTM, 2009
MPH, Sociomedical Sciences, Columbia University, 2006
BS, Gender Studies and Art Theory and Practice, Northwestern University, 2002
P.O. Box 800717
Tel: 434-297-5427
Fax: 434-243-3418
Email: kq4ue@virginia.edu
University Hospital West – Multistory Building Room 3018D
Expertise:
Qualitative and quantitative research methods, international relations, public administration in low and middle-income countries, global health policy analysis
Research Interests:
Kathryn Quissell's research focuses on the intersection between political science and global health. She investigates the political dynamics of how governments, organizations, and advocates shape which issues receive attention, which policies are adopted, how policies are designed, how policies are implemented, and the feedback effects of policies on target populations.
Recent Publications:
Quissell K, Berlan D, Shiffman J, & Walt G (2018). "Explaining network emergence and non-emergence: Comparing the processes of network formation for tuberculosis and pneumonia." Public Administration and Development, accepted Aug. 14, 2018.
Quissell K (2017). "Additional Insights into Problem Definition and Positioning from Social Science." International Journal of Health Policy and Management, 6: 1-3.
Quissell K and Walt G (2016). "Sustaining effectiveness over time: the case of the global network to stop tuberculosis." Health Policy and Planning, 31(Suppl. 1): i17-i32.
Shiffman J, Quissell K, Schmitz HP, Pelletier D, Smith SL, et al. (2016). "A framework on the emergence and effectiveness of global health networks." Health Policy and Planning, 31(Suppl. 1): i3-i16.
Shiffman J, Schmitz HP, Berlan D, Smith SL, Quissell K, et al. (2016). "The emergence and effectiveness of global health networks: findings and future research." Health Policy and Planning, 31(Suppl. 1): i110-i123.
Shiffman J and Quissell K (2012). "Family planning: a political issue," The Lancet, 380(9837): 181-185.
Quissell K (2007). "HIV Prevention in Sex Work Populations: a Program and Policy Review," The Women's Policy Journal of Harvard, Vol. 4: 13-30.
Teaching Responsibilities:

PHS 4050
PHS 7100