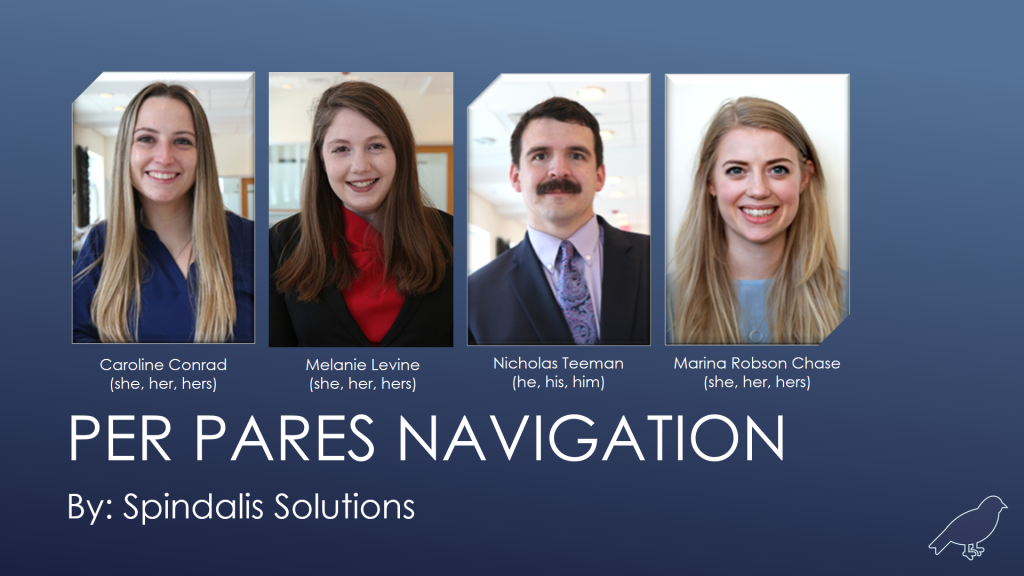 MPH Student Caroline Conrad helped lead UVA's interdisciplinary "Team Spindalis," which won third place last weekend in the University of Minnesota's 2021 Clarion Case Competition for their program "Per Pares Navigation."
The students designed a navigator program to foster a mutually beneficial relationship between individuals displaced by natural disasters and to provide available social and community services.
The team was MPH student Caroline Conrad, clinical nurse specialist MSN student Nick Teeman, psych-mental health nurse practitioner student Melanie Levine, and school of medicine student Marina Chase.
The faculty advisors were Aaron Pannone (PHS), Julie Haizlip (SOM and SON), Beth Quatrara (SON), and Natalie May (SON).