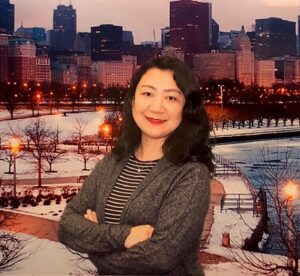 Senior Biostatistician
Department of Public Health Sciences, Division of Biostatistics
M.C.R., Oregon Health & Science University, Portland, Oregon
M.D., The Fourth Military Medical University, School of Medicine, Xi'an, P.R. China
Tel: 1-434-924-8514
Fax: 1-434-924-8437
E-mail: jhp8jc@virginia.edu
P.O. Box 800717
Old Med School, Room 3871
Professional Career Overview
Ruyun has been a senior biostatistician at the University of Virginia School of Medicine since 2022. Prior to joining UVA, she worked as a biostatistician for 20 years at Providence St. Joseph Health. Her training in both medicine and statistics has enhanced her ability to address clinical research questions and work with medical data.
Expertise
Statistical consulting, data management, data analysis, statistical graphics and visualization.
Publications are available at Mybibliography and Google Scholar.