Equipment
Trasis All-in-One Automated Radiosynthesizer
Produce preclinical or clinical radiopharmaceuticals on a fully automated platform.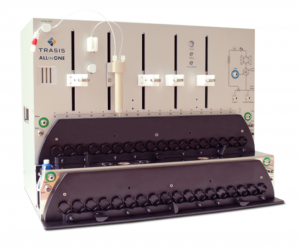 [18F]FET – primary brain tumors
 [11C]methionine – primary brain tumors – low-grade glioma
 [18F]DCFPyl- prostate cancer – PSMA
[18F]FAZA – hypoxic tumor microenvironment –predicting  radiation response
[18F]Fcholine – metastatic prostate cancer, hepatocellular carcinoma
 [18F]FDOPA – LAT1-overexpressing tumors; CNS tumors, dopamine turnover
[18F]FLT – head-and-neck tumors, cell proliferation
[18F]FMISO – tumor hypoxia status
List not meant to be all-inclusive. Trasis is an open-platform, thus, we can produce customized research radiopharmaceuticals.
Elixys Flex/Chem
The Elixys Flex/Chem system is an open research platform capable of producing a variety of preclinical and clinical research imaging agents. Because the Flex/Chem is an open platform the tracer capabilities of this system are expansive and the user is encouraged to consult the Core Director for inquires regarding imaging agent study requests.
Hidex Automated Gamma Counter
Gamma detection window of 100-4,000 kEv (almost any research isotope (F18, C11, Tc99m, 125I, Ga68, Zr89, Cu64,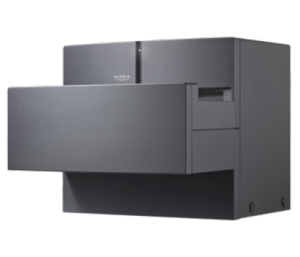 etc.))
Belt-driven/robotic arm automated system with a shielded internal sample balance
1.       Machine will tare and weigh empty or full vials and will decay-correct to specified time
2.       Data stored as an excel spreadsheet. Will provide raw counts and also convert to %ID/g or %ID/mL
in vitro radiopharmaceutical binding assays
in vitro radiopharmaceutical accumulation assays
ex vivo tissue biodistribution assays
 ex vivo arterial input function
ex vivo metabolite assays