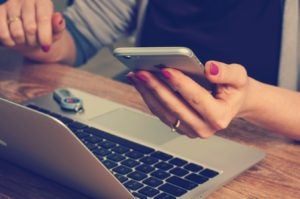 All web editors can now log in and edit their sites. The login process is the same—just sign in on the bottom right of the page!
Issues (to Resolve)
We are still addressing a few remaining bugs with our developers. If you come across anything that doesn't seem to be working correctly, please send to us. At present, here are some of the main issues that we're working to resolve as soon as possible:
Calendar Events – Recurring event dates not displaying on homepage
Various display issues with Internet Explorer (Ex: Image Sizing on Faculty, Resident/Fellow pages)
Mobile Display – Safari & Google mobile & Chrome – on Iphone and Android: Accordion menu – wrapped lines are being cut off
Ability to adjust video size in page builder WYSIWIG
Adding Table Press (table builder plug in) to editor's role permissions
Table Display (mainly in Internet Explorer) – Let us know if a table is displaying incorrectly, and we should be able to fix
If you have any questions, please contact us, or sign up for an hour work session on Thursday, February 28th. Beginning Thursday, March 7th, WordPress training sessions will be held in the HS Library from 9:00a – 10:00a and 10:30am – 11:30am, with an open work session from 11:30am – 12:30pm. During the 2 training sessions, we will go over the new "Page Builder" functionality now available in the new template: Sign up here<https://med.virginia.edu/web-support/training/>.
Thanks!
Kathleen & Alan