People
Current Lab Members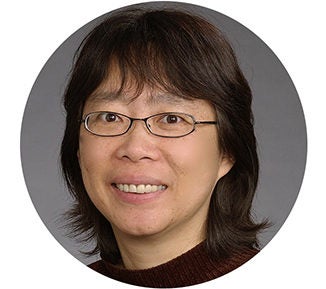 Yuh-Hwa Wang, Ph.D.
Principal Investigator
Pronouns: She/Her/Hers
Yuh-Hwa received her BS degree from National Taiwan University, and PhD from North Carolina State University studying translational control of ferritin protein with Elizabeth Theil. Her postdoctoral training was on electron microscopy of nucleic acid/protein interactions with Jack Griffith at UNC-Chapel Hill. She joined UVA in 2014. Her research focuses on understanding how unusual DNA sequences/structures behave in human cells, and their role in human diseases. She enjoys working with graduate students, and loves gardening, exploring nature, and dining with friends.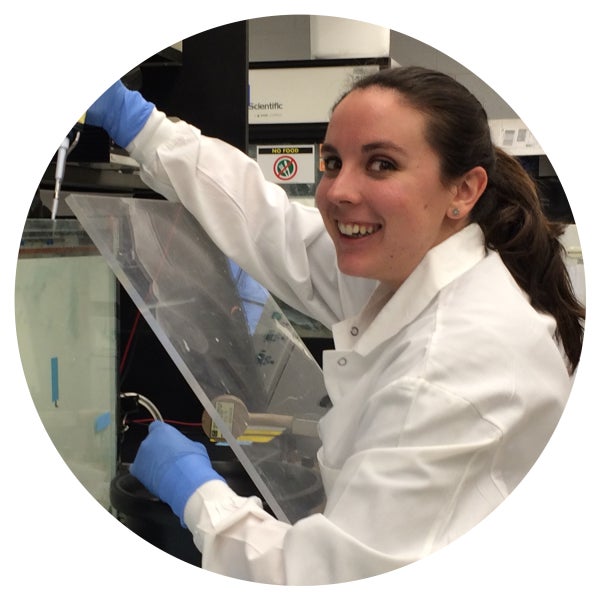 Naomi Atkin, PhD
Pronouns: She/Her/Hers
Naomi earned a BS in Genetics from UC Irvine in 2015. Her work in the Wang Lab focuses on understanding the role of DNA breakage in cancer susceptibility. Specifically, she has worked on mapping DNA breaks using samples from both AML and breast cancer patients in order to identify break-prone regions of the genome that can then be used to create a DNA fragility and cancer susceptibility test. This work has led to the development of a break mapping method that is compatible with extremely low amounts of input material. Outside of the lab, Naomi enjoys reading, volunteering as a Head Copy Editor at JEI, and baking cookies.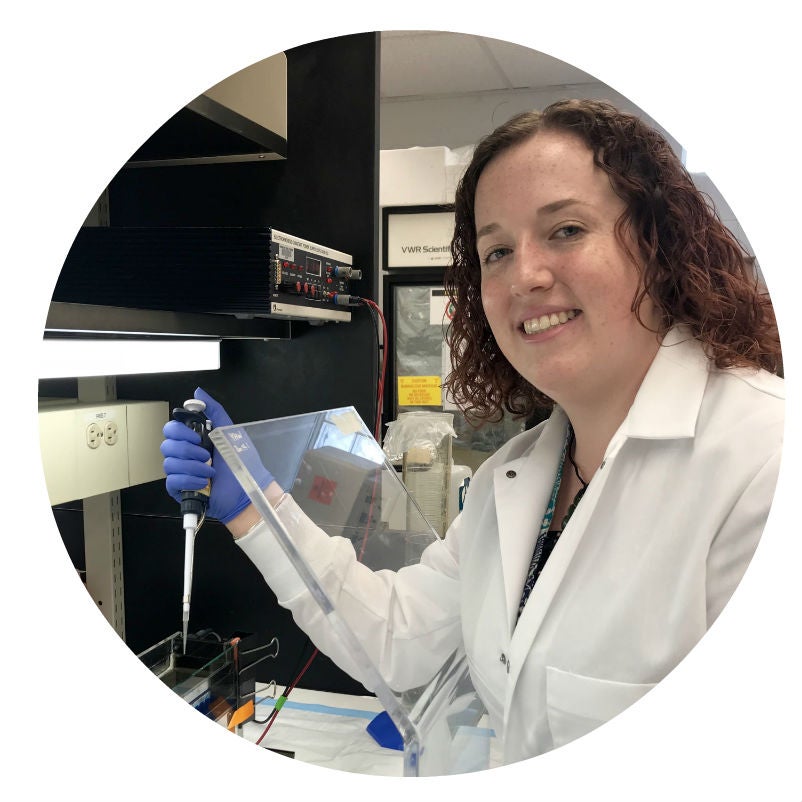 Heather Raimer Young
Ph.D. Candidate
Pronouns: She/Her/Hers
Heather earned her BS in Biochemistry with an Anthropology minor from St. Lawrence University, Canton, New York, in 2017. Her work in the Wang Lab primarily focuses on understanding the role of the G4C2 repeat expansion and G-quadruplex structure on the transcript-dependent phenotypes of C9orf72 expansion-driven ALS. Additionally, Heather has been able to develop her bioinformatics skills during her time in the lab and now plays a large role in the analysis of the lab's DNA break mapping data. When not in lab, she enjoys time curled up with her two cats while reading a good book or out playing kickball in the local rec league.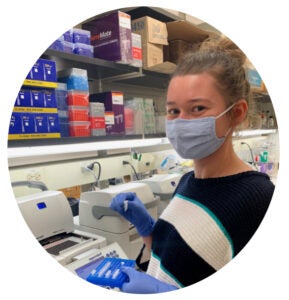 Anna Bartosik
Graduate Student
Pronouns: She/Her/Hers
Anna earned her BS and MS in Biochemistry from Jagiellonian University in Krakow, Poland, studying DNA double-strand breaks using confocal microscopy, and on histone H1 protein and chromatin changes in living cells upon non-covalent interaction of small molecules with the DNA. She has joined the Wang lab to work on the roles of fragile sites in gene rearrangements in lung and breast cancer. With the help of all lab members, she's been successfully gaining knowledge and practical laboratory skills. Beside the science, Anna enjoys cooking and outdoor activities like running and hiking.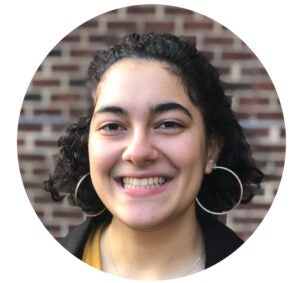 Reem Al-Humadi
Undergraduate Researcher
Pronouns: She/Her/Hers
Reem is a fourth-year undergraduate majoring in Neuroscience in the College of Arts and Sciences. Currently, she is helping Heather with her research on the role that G-quadruplexes and DHX36, a G-quadruplex resolving helicase, play on cellular disease phenotypes in C9+ NPCs. She is also hoping to begin working on her own project using pyridostatin, a chemical known to stabilize G-quadruplexes, to complement Heather's work. A fun fact about Reem is that she had two pet doves.
Alumni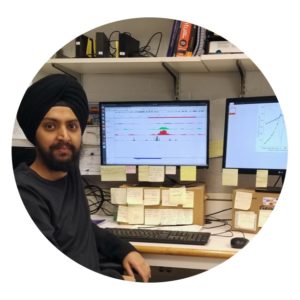 Sandeep Singh, Ph.D.
Postdoctoral Associate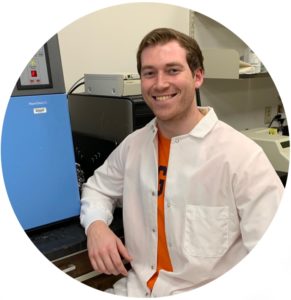 Andrew Dudzik
Undergraduate Researcher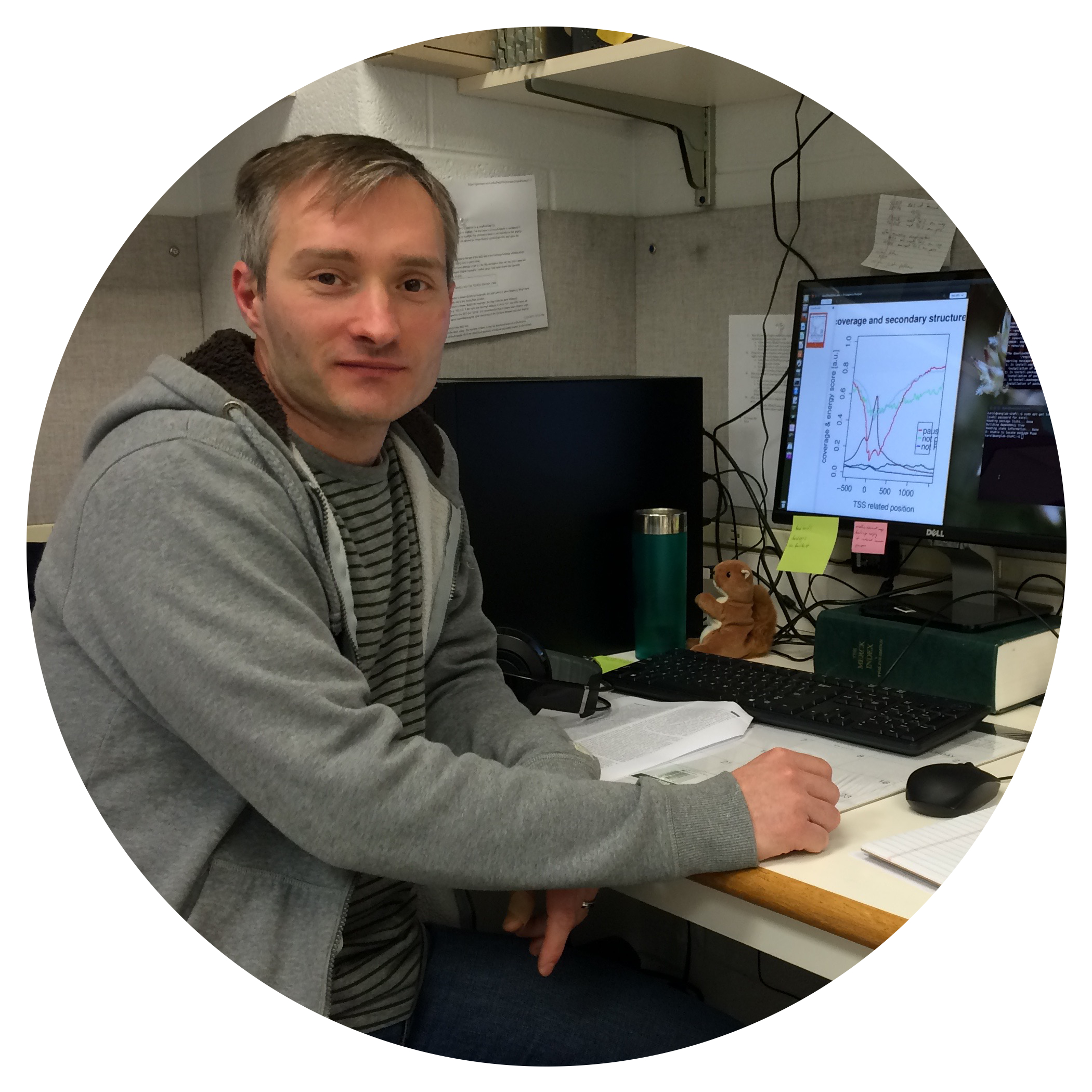 Karol Szlachta, Ph.D.
Postdoctoral Research Fellow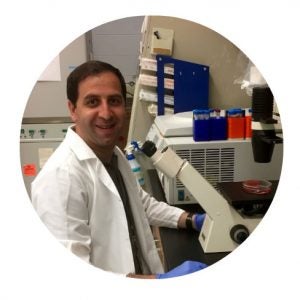 Arkadi Manukyan, Ph.D.
Postdoctoral Research Fellow
Christine Tran, Undergraduate Researcher
Arthur Willmore, Undergraduate Researcher
Christine Lehman, Ph.D., Postdoctoral Research Fellow
Gagan Gupta, Undergraduate Researcher
Matthew Given, Summer Medical Student
Anita Salamon, Visiting Master's Student
Roberta Lynn Turner, Ph.D., Postdoctoral Research Fellow
Maddy Carmain, Summer Medical Student
Julianna Marotta, Summer Undergraduate Research Student
Ryan Thys, Ph.D.
Laura Dillon, Ph.D.
Allison Weckerle, Ph.D.
Cheng Wang, Ph.D.
Lindsay Holder
Madhumita Santra, Ph.D.