Wednesday, 17 February 2016
12:30-1:30 pm
Jordan Conference Center Auditorium
University of Virginia School of Medicine
______________
History of the Health Sciences Lecture
STAND UP STRAIGHT!
Cultural Perspectives on Posture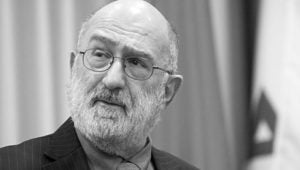 Sander L. Gilman PhD
Distinguished Professor of the Liberal Arts and Sciences and Professor of Psychiatry, Emory University, Atlanta GA
            Our bodies are malleable, changing with age and the demands we place on them. And throughout our life, how we stand—our posture—defines us as healthy or ill, able or disabled, beautiful or ugly, even human or not human. The history of posture is also the history of our reading of human anatomy. From the ancients to the moderns, how the body's anatomy is understood has shaped understandings of what is human (did Neanderthal Man "stand up straight" or slouch?), what is beautiful ("Posture Queen" competitions in 20th century America), what is patriotic (no slouching in ranks!). What we ascribe to upright posture is very much being the perfect human, today and projected into the past.
            In this Medical Center Hour, distinguished scholar Sander Gilman reflects on how our understanding of posture figures in the history of anatomy and how the history of anatomy has helped craft our understanding of posture. What do shifting cultural perspectives on bodily uprightness tell us about the claims society makes with respect to who we are and what we are able to do?
Co-presented with the History of the Health Sciences Lecture Series, Claude Moore Health Sciences Library; and the Institute for Practical Ethics and Public Life
This program is also offered in conjunction with UVA's second biennial disability studies symposium, "Disability Across the Disciplines," 19 February 2016
The speaker has indicated that he has no financial relationship with any commercial health-care goods and services discussed in this presentation.
The Lane Road entrance to the Jordan Conference Center is unlocked 12:00-12:30 pm to allow public access to the Medical Center Hour.
Event Categories: Medical Center Hour, Upcoming Events