8 November 2017
A John F. Anderson Memorial Lecture
Pinn Hall Conference Center Auditorium
12:00 pm – 1:00 pm
HOW CAN I MEET YOU? KNOWING EACH OTHER IN POETRY AND MEDICINE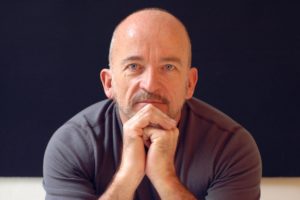 Mark Doty, Kapnick Distinguished Writer-in-Residence, Department of English, UVA
We live in times when empathy—the ability to imagine how it feels to be inside the skin of another—seems to be in short supply. As a writer of poetry and memoir, Mark Doty believes that literature is one of the most powerful tools we have to come close to the subjectivity of another person. The practice of medicine, too, is a work of knowing—of learning who someone is, what they need, and how they might be healed. In this Medical Center Hour, Mr. Doty explores these ideas through writings that grew out of the crisis years of the AIDS epidemic in this country and in recent work concerned with love, time, and citizenship in the human community.
Co-presented with the Creative Writing Program, Department of English
The Lane Road entrance to the Pinn Hall Conference Center is unlocked 11:30-12:00 pm for public access.
Event Categories: Items of Interest, Medical Center Hour, Upcoming Events