Wednesday, 20 January 2016
12:30-1:30 pm
Jordan Conference Center Auditorium
University of Virginia School of Medicine
______________
A John F. Anderson Memorial Lecture
Chocolate! Chocolate!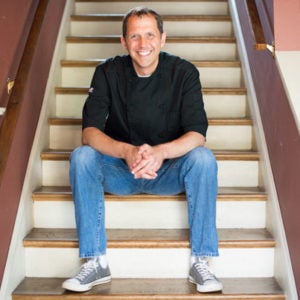 Tim Gearhart
Chocolatier and Proprietor, Gearharts Fine Chocolates, Charlottesville VA
            Chocolate has been special to human beings for millennia. In our time and culture as in earlier centuries and other cultures, claims abound regarding chocolate's health effects, positive and otherwise. What is it about chocolate—chemically and culturally—that makes it so distinctive in our diets, our emotional lives, our celebrations? Why do we love it so, and what does it do to/for us?
            In this Medical Center Hour, local chocolatier Tim Gearhart offers insights into chocolate's appeal and effects and gives a glimpse of the craft of artisan chocolate-making.
The speaker has indicated that he has no financial relationship with any commercial interest relevant to this presentation.
The Lane Road entrance to the Jordan Conference Center is unlocked 12:00-12:30 pm to allow public access to the Medical Center Hour.
Event Categories: Medical Center Hour, Upcoming Events