Wednesday, 27 January 2016
12:30-1:30 pm
Jordan Conference Center Auditorium
University of Virginia School of Medicine
______________
The Joan Echtenkamp Klein Memorial Lecture in the History of the Health Sciences
MAKING THE BEST DOCTORS?
RESIDENCY TRAINING FROM PAST TO FUTURE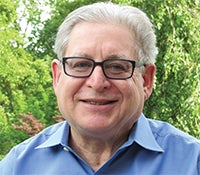 Kenneth M. Ludmerer MD
Professor of Medicine, Professor of History, and the Mabel Dorn Reeder Distinguished Professor of the History of Medicine,
Washington University, St. Louis MO
In the making of a doctor, the residency is the principal formative experience. Its three to nine years of supervised practical learning are the crucible in which medical graduates acquire specialty knowledge and skills, forge a professional identity, and develop the values, attitudes, and behaviors for a lifetime of practice. While there have long been tensions within and around residency, physician-historian Kenneth Ludmerer's new book, Let Me Heal, a history of residency in the U.S. since its 19th century origins, comes at a time when training programs are pressured as never before by government regulation, workforce changes, shifts in disease patterns and sites of care, and highly commercialized health care. In this Medical Center Hour, Dr. Ludmerer mines the history of residency for lessons to address current concerns about medical education and to assure we can make the best doctors for the 21st century.
Co-presented with the History of the Health Sciences Lecture Series Ÿ Reception following, courtesy of the Claude Moore Health Sciences Library,
in memory of Joan Echtenkamp Klein, Historical Collections Curator, 1982-2015
The speaker has indicated that he has no financial relationship with any commercial health care good or service discussed in this presentation.
The Lane Road entrance to the Jordan Conference Center is unlocked 12:00-12:30 pm to allow public access to the Medical Center Hour.