About
History
In 1974, Emergency Medical Services was established at UVA, staffed by surgery and medicine residents as well as medical students with no specialty training in emergency medicine. The annual patient census at the time was 35,000.
The first certification of emergency physicians by ABEM occurred in May, 1980. In 1982, UVA hired its first group of full-time faculty-appointed physicians who were dedicated solely to caring for patients in Emergency Medical Services. By 1987, Emergency Medicine was formally recognized as a Division within the Department of Medicine. In 1992, the department treated 58,500 patients, including 14,500 children.
In 1994, the Division became independent and was overseen by the Dean of the School of Medicine and 24 hour per day faculty coverage began. That same year, the application to create a residency program in Emergency Medicine was approved and the first class began in 1995.
The Department of Emergency Medicine was founded in April, 1995 and and Dr. Scott Syverud was named Interim Chair. In 1996, Dr. Marcus Martin was named Professor and Chair of Emergency Medicine. From 1996 to 2000, the number of faculty increased from 11 to 16. Emergency Medicine faculty were early pioneers in the use of medical simulation for education at UVA.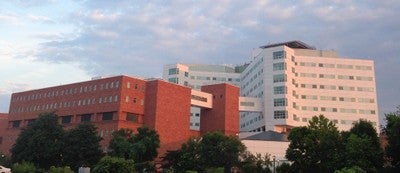 The Emergency Department underwent significant renovations from 1999 through 2000, with further modifications in 2016 and 2017. However, with the increase in patient visits, availability of services and consultations, as well as the increase in acuity and need for privacy, these renovations could not keep up with demands. The gap proved to be noteworthy to both the UVA Board of Visitors and the Health System Operating Board, which approved the construction of a new tower that would be constructed on a foundation of Emergency Medicine.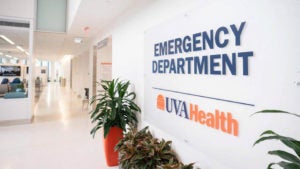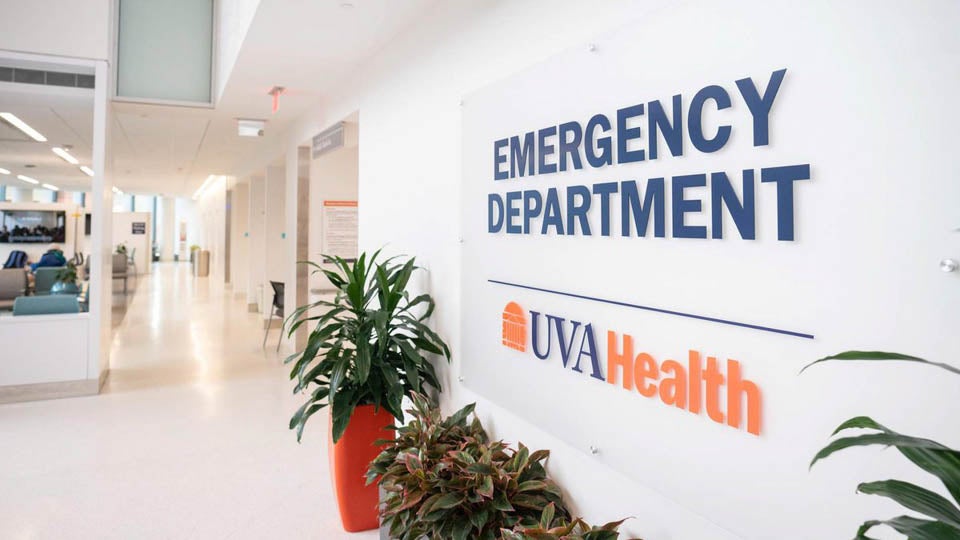 In October 2019, the UVA Health South Tower, with the first floor devoted strictly to Emergency Medicine and the ground floor devoted to EMS arrival, opened for patient care. The new department provides for private patient rooms as well as spaces designated for pediatrics, triage areas, behavior health, and trauma care.
In 2020, a new helipad opened with elevator service directly to the department. The old Emergency Department was renovated into new clinical space which opened in May 2021. This new space added 10 new private patient rooms as well as defined administrative and management areas for clinical management teams and team development.
Today
Over time, the demand for our faculty, within leadership positions at UVA Health and the University, as well as an expanded number of patients, has led to more than doubling the number of faculty within the department. We currently have more than 30 full-time and part-time faculty members.
Our education programming has also expanded to include 36 residents across our three-year residency program. Education for our residents and medical students relies heavily on the use of medical simulation.
Furthermore, we have a growing research enterprise with a number of active clinical trials and a capable research team. Our research projects range from disaster readiness to automotive safety to prevention and treatment of poisonings.
We continue to diversify our faculty in gender and ethnicity, as well as expand views in fields of Emergency Medicine with passions for research and collaborative efforts across Grounds.