Services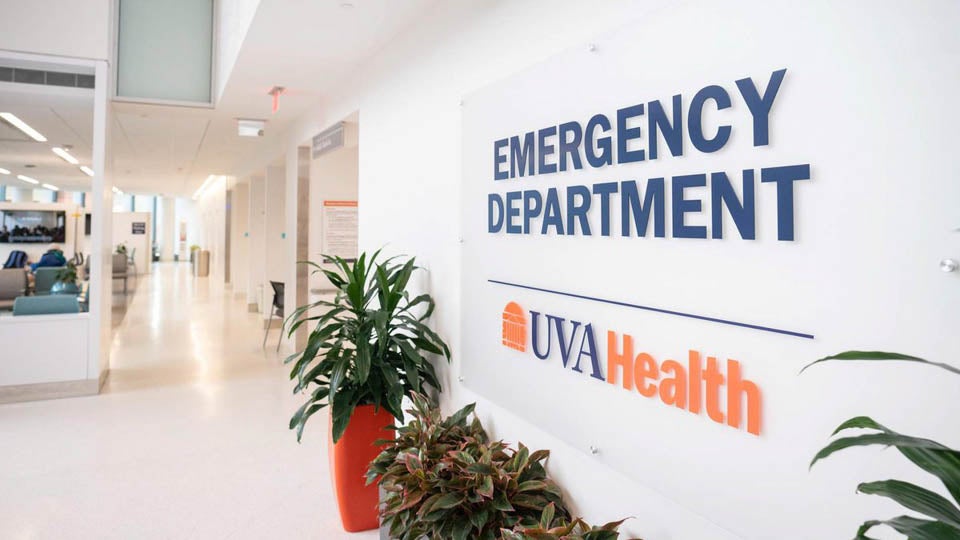 "We're creating a space that shows respect, offers comfort, and allows us to provide exceptional care of patients at their most vulnerable time." – Dr. Robert O'Connor, Department Chair
UVA Emergency Department has 80 private patient rooms, 45,000 square feet, and designated treatment areas for pediatrics, trauma/resuscitation, and behavioral health. The ED works closely with prehospital programs and interdisciplinary hospital teams to provide state-of-the-art patient care at UVA Health, the #1 hospital in Virginia.
The Department of Emergency Medicine also provides exceptional service through its Medical Scribe Program, which was pioneered in 2007,  and now provides essential support to Emergency Medicine physicians and staff as well as other departments across UVA Health.
The EMCERT Board has supported Emergency Medicine programs and initiatives at UVA for over 20 years.