Primary:
Environmental Sciences
1/21/2016
1) Use and further development of the eddy correlation technique for measuring fluxes in the benthic environment. See my web site for details. 2) Applied modeling of transport phenomena and biogeochemical processes in the benthic environment.
1/27/2016
Microbial abundance, productivity and community structure in estuarine systems; microbe-plant interactions; effects of microbial community structure on processes.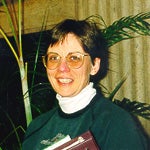 1/27/2016
Ecohydrology, surface hydrology, stochastic modelling of hydrologic processes, soil moisture dynamics, soil erosion.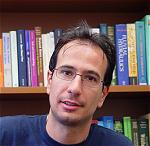 1/27/2016
Synoptic and applied climatology, statistical climatology, climatic change, bioclimatology.
1/28/2016
Ecosystem and plant community ecologist; climate-plant-soil interactions: grassland, shrubland and tundra ecosystems; field studies, remote sensing and simulation modeling

3/28/2016
My biogeochemical research includes investigations on the natural and anthropogenic controls on chemical cycles at the watershed, regional and global scales. I started first with trace metal biogeochemistry of the…