Research Discipline:
Psychology
8/24/2017
Morality and ethical behavior Responses to injustice Social exchange and prosocial behavior
1/9/2014
Dynamical Systems Analysis of Behavioral Data; Interpersonal Coordination; Postural Control
1/9/2014
Use the olfactory system to examine general problems in the brain maturation, including the role of afferent activity on tissue development and the interplay between evolution and development.
8/30/2016
organizational, social, and psychological forces that shape individual and group behavior in organizational settings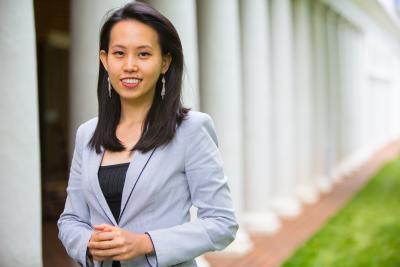 2/4/2016
The effects of emotional experience on cognitive performance and behavior, including the role of emotion in art and other aesthetic experiences.

1/9/2014
Neuroscience of Emotional Expression and Individual Emotion-Regulation Capabilities

1/30/2016
goal pursuit and motivation; social judgment; behavioral decision making; cooperation and competition
2/4/2016
Memory, with an emphasis on the occurrence of (a) false memories, (b) overconfidence in one's memories and (c) changes in memory across the lifespan.