Clinical Reasoning Research Collaborative (CRRC)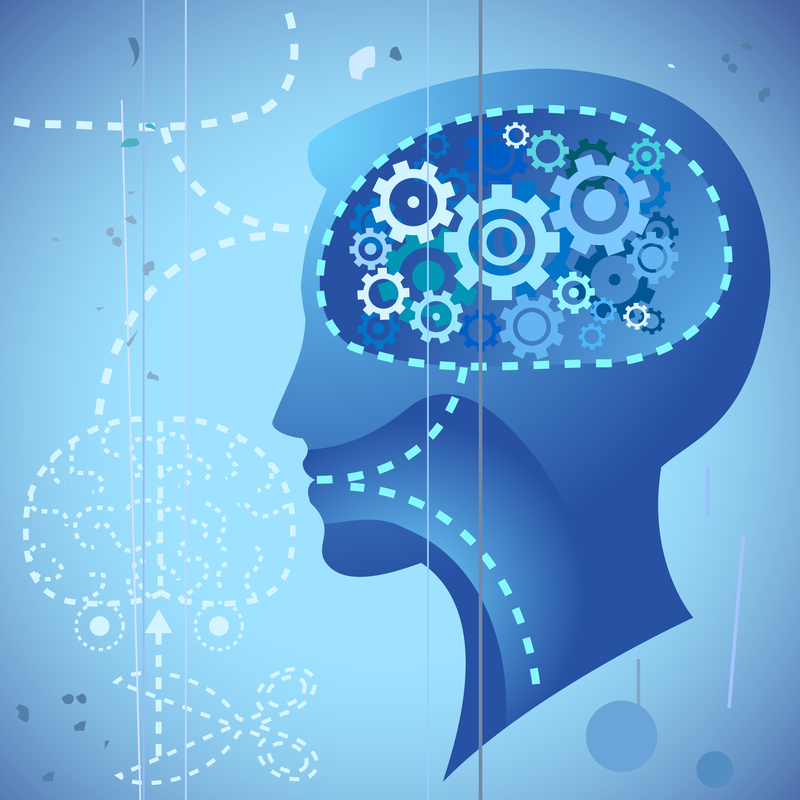 The University of Virginia Clinical Reasoning Research Collaborative (CRRC) is a research team housed within the Section of Hospital Medicine. Established in the Spring of 2023, the CRRC's mission is to further our understanding of clinical reasoning (how clinicians think through medical problems, including diagnosis, management, and prognosis) to improve medical education and positively impact patient care. To achieve this aim, we seek internal and external collaboration with patients, clinicians, educators, and scholars interested in conducting high-quality research on clinical reasoning. Please click "Request Collaboration" to contact the CRRC team.
Meet the Team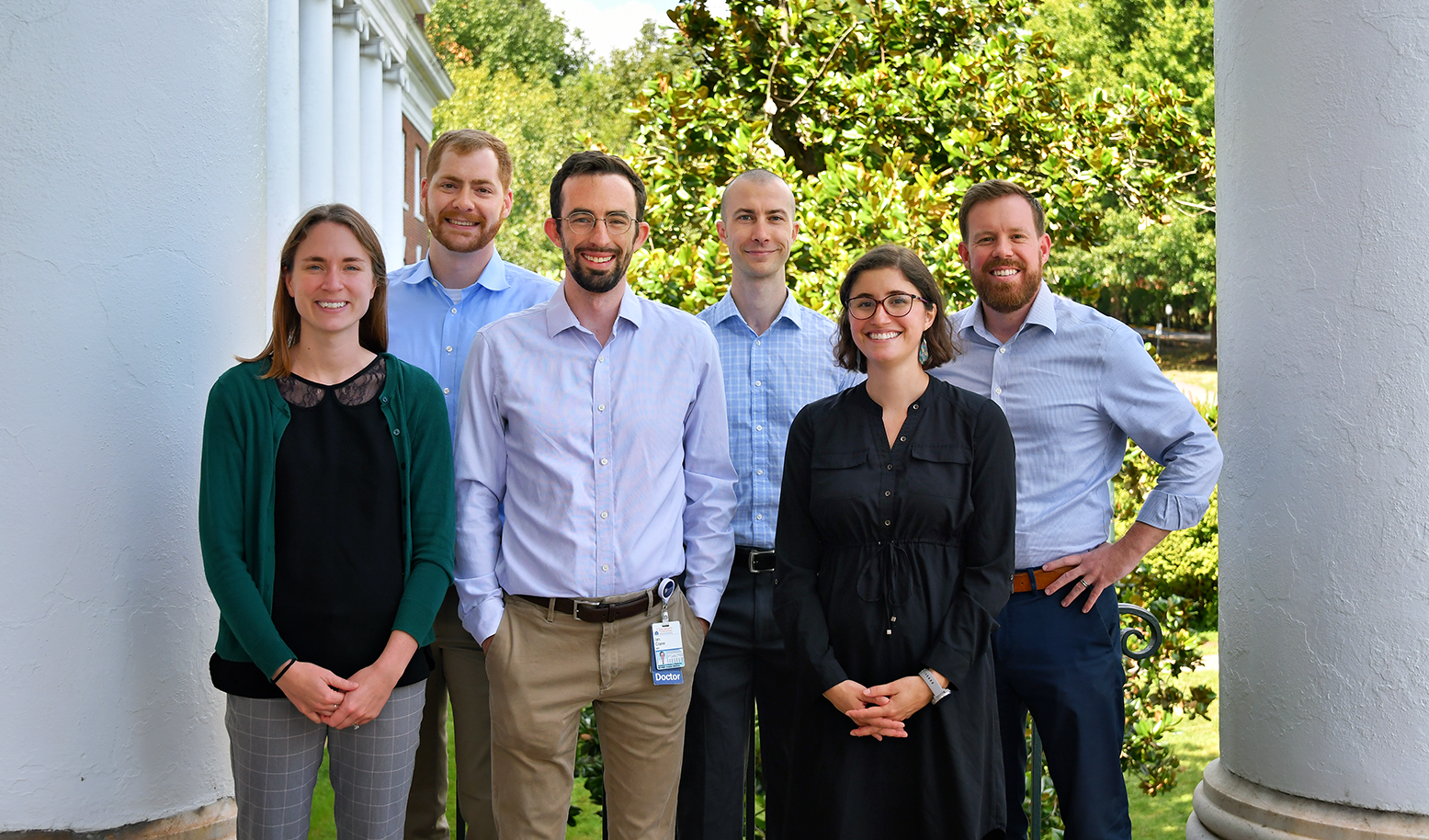 The CRRC was launched in the fall of 2022 by co-founding PIs: Dr. Andrew Parsons and Dr. Jessica Dreicer. As internal medicine hospitalists, Dr. Parsons and Dr. Dreicer are committed to improving patient safety by reducing diagnostic and management errors. Central to this goal is an improved understanding and practice of clinical reasoning.
Collaborative members: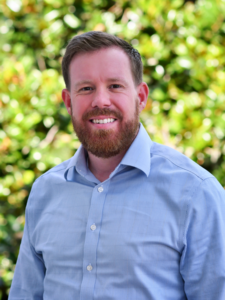 Andrew Parsons, MD, MPH, is an associate professor of medicine and hospitalist in the UVA Division of General, Geriatric, Palliative, and Hospital Medicine, where he serves as associate section head for education and scholarship. He sees patients in the hospital with a wide variety of illnesses, both before and after surgery.
Parsons is actively involved in training future physicians and researching medical education. He is director of clinical competency for UVA School of Medicine, overseeing the teaching, assessing, and remedying clinical skills for the four-year curriculum. He is also associate director of the GME-wide remediation program known as COACH. His research interests include high-value care, clinical reasoning, and remediation. Parsons is pursuing a PhD in Health Professions Education from Maastricht University in the Netherlands. He is also associate editor for NEJM Journal Watch Hospital Medicine and Diagnosis, the official journal of the Society to Improve Diagnosis in Medicine.
Originally from Tennessee, Parsons earned a Master of Public Health, focusing on global health and epidemiology, at Emory University before attending East Tennessee State University for medical school. He completed residency training at UVA. His wife, Laura Parsons, MD, is an OB-GYN faculty at UVA. They enjoy spending time with their daughter Grayce, hiking, and traveling.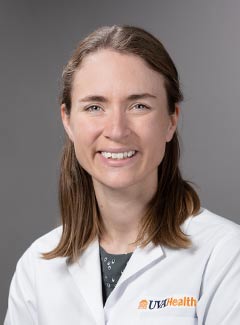 As an internal medicine doctor, Rebecca Clemo, MD, cares for adults with a wide range of medical conditions. She has a special interest in medical education and academic hospital medicine.
Dr. Clemo first came to Charlottesville for her undergraduate education, studying biomedical engineering at UVA. She moved back to Richmond for four years to attend medical school at Virginia Commonwealth University. She was happy to return to UVA to complete her residency training in internal medicine.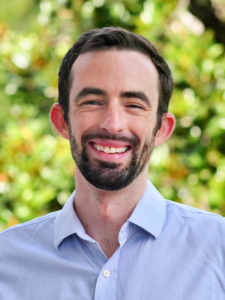 Ian Crane, MD, is an internal medicine doctor who cares for hospitalized patients.
After completing his internal medicine residency training at UVA in 2019, Dr. Crane returned in 2020 because of his deep respect for medicine at UVA. He shares that he is "at heart a generalist who is drawn to hospital medicine because of its breadth of practice." He is particularly interested in caring for the underserved and the education of residents and medical students.
Dr. Crane was born and raised in California's Bay Area. He attended college at UC San Diego, followed by medical school at University of Vermont.
His favorite pastimes include road cycling, jazz piano, and enjoying a good novel.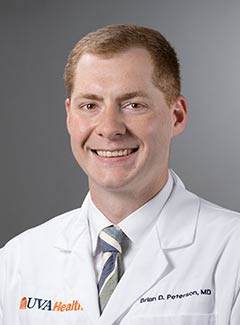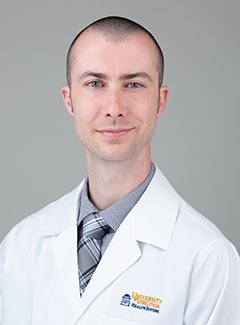 Select Publications
Ongoing Research Areas
The use of generative artificial intelligence (AI) to augment the teaching and assessment of clinical reasoning
New theories that underlie clinical decision-making, including the role of context
Cognitive bias, debiasing, and diagnostic error
The intersection of reasoning and high-value care
Frameworks for efficient use of the electronic medical record and the impact on clinical reasoning
How learners develop management reasoning across the medical education continuum
Effective techniques for the remediation of clinical reasoning struggle
The role of uncertainty in the communication of clinical reasoning to patients and between clinicians
How clinicians estimate prognosis and prognostic reasoning
The role of risk and testing and treatment thresholds in management decisions