Faculty
Carol Rees Parrish MS, RD, Nutrition Support Specialist
Bachelor of Science from the University of California , Davis
Master of Science from the Finch University of Health Sciences/Chicago Medical School Chicago , IL
Carol Parrish has over 35 years of clinical experience; nearly 30 years of which have been spent specializing in adult nutrition support and GI disorders.  Carol was the "Charter Member" of the Medicine Nutrition Support Team, developed the home nutrition support program at University of Virginia Health System, and founded a Celiac Support Group.
Carol's interests include gastroparesis, short-gut syndrome, celiac disease, pancreatitis, and oral rehydration therapy.  Carol has been an invited speaker and author on a variety of GI and nutrition support topics.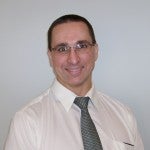 Joe Krenitsky MS, RD, Nutrition Support Specialist
Bachelor of Science from Marywood College , Scranton , PA
Master of Science from Drexel University , Philadelphia , PA
Joe Krenitsky has nearly 30 years of clinical experience, and has been at The University of Virginia Health System since 1992.  Joe is co-director of the adult Medicine Nutrition Support Team, and is responsible for the clinical research activities of the team.  He has co-authored evidence-based practice protocols for nutrition support of mechanically ventilated patients for the American Association of Critical Care Nurses, and has interests in critical care, probiotics, immunonutrition and renal failure.
Participants in the traineeship may also have learning experiences with advanced practice RN's, surgical nutrition support specialists, physicians, gastroenterologists, and other clinicians.