Location & Setting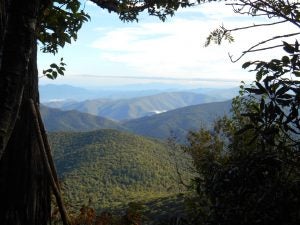 Location:
Charlottesville is in Central Virginia within the rolling hills of the Piedmont Plateau and the Blue Ridge Mountains.  Need we say more?   OK, here's more:  Its notable citizens included two presidents, Mr. Jefferson and as well as Mr. Monroe.  Monticello, Jefferson's glorious home is nearby, and he founded and designed the University of Virginia, which is an 5-minute walk from the Medical Center.
Setting:
The University of Virginia Medical Center is a tertiary care, 600-bed facility, average census 425-450.  The Nutrition Services Department (both Clinical and Food Service) is managed by Morrison Healthcare, a part of the umbrella company Compass North America.  Our Nutrition Support staff operates within The Digestive Health Center, and is composed of two Adult nutrition support teams (Medicine and Surgery) and several digestive health-nutrition support clinics.
Travel:   Charlottesville is served by Delta, American Airlines, United Express, U.S. Airways Express, AMTRAK, and Greyhound.  It is 70 miles west of Richmond, the Virginia state capital; 110 miles SW of Washington, D.C. 120 miles NW of Colonial Williamsburg; and 180 miles NW of Virginia Beach.
Weather:
Winter is mild; summer is fairly to very hot and often humid; spring and fall are perfection.