VA K-TUTOR
Kidney Technology Development Research Education Program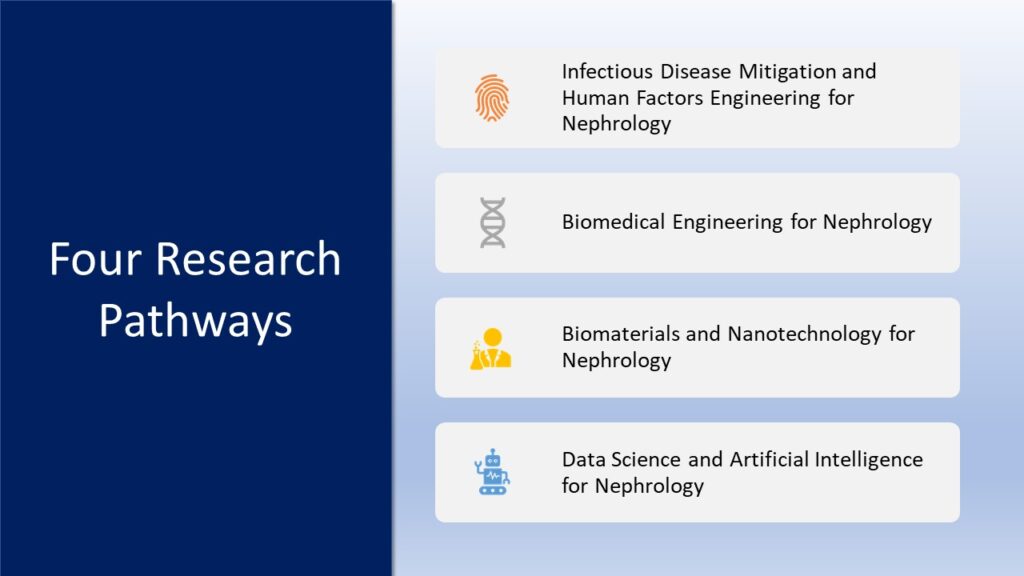 ---
The NIH-funded UVA Nephrology undergraduate training program (supported by NIDDK grant 1 R25 DK124918) will provide an immersive research and education experience for technology-oriented undergraduate students to participate in cutting-edge research in kidney diseases to generate innovative solutions for promoting kidney health.
Contact:
Mark D. Okusa, MD, FASN
Division Chief and CIIR Director
Division of Nephrology
P.O. Box 800133
UVA Health System
Charlottesville, VA, 22908
Telephone:434-924-2187
Email: mdo7y@virginia.edu
Overview and Target Audience
The VA K-TUTOR program will provide a rich environment to inspire and recruit young talent to foster innovative solutions to benefit the 40 million people in the US with kidney diseases. The VA K-TUTOR will be a partnership of the UVA Division of Nephrology, UVA School of Engineering and Applied Science, UVA College of Arts and Sciences, and Virginia Tech School of Engineering to recruit and train undergraduate students for identifying problems in kidney research and finding novel solutions.
Applications
Full Program Website (Link). For additional information, you may contact Charlotta Wriston.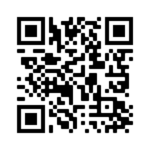 Commitment to Diversity
The VA K-TUTOR program is fully dedicated to promoting diversity in STEM education and promoting the participation of all eligible candidates as outlined in the University of Virginia Commitment to Diversity.
2021 Trainees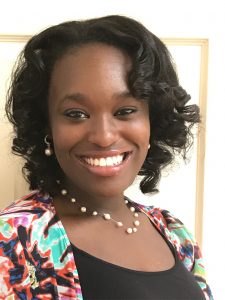 Autumn is a rising fourth-year at the University of Virginia, majoring in Biomedical Engineering. She has always had a keen interest in research, specifically related to the human body and how it works. She has structured her educational goals to match her interests, beginning with her application and acceptance into the Governor's Health Science Academy at Cosby High School. She is looking forward to learning from and working with instructors, mentors, and peers during the VA Kidney-Tutor Research Program. Autumn enjoys spending time with friends and family in her spare time and serving her community through various programs. In the future, she would like to pursue a career in the medical field.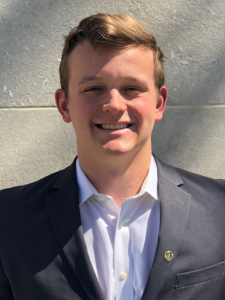 Jackson is a Cincinnati, Ohio native and sophomore at Virginia Tech majoring in Biomedical Engineering. He loves playing and watching sports, tasting different teas, and exploring new places! Jackson's future goals include studying human kinetics, inventing devices designed for injury prevention. He is passionate about being part of the fight against cancer.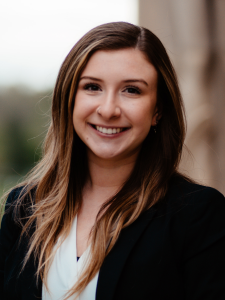 Kaleigh is majoring in biomedical engineering and Spanish from Virginia Tech. She was born and raised in Ashburn, Virginia. She is a member of the Society for Women Engineers, Order of the Engineer, and Alpha Delta Pi Sorority. She is also an ambassador for the biomedical engineering and mechanics department, helping recruit new students to the major. In her free time, she enjoys spending time with family and friends.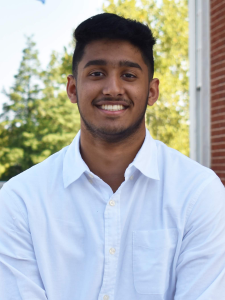 Ashwin is a rising fourth-year Biomedical Engineering student at UVA on the pre-med track. His research interests are diabetes and the use of biomaterials technology to create artificial therapies. In the future, Ashwin wants to attend medical school and possibly become a cardiologist. In his spare time, Ashwin enjoys making music, playing basketball, and watching basketball.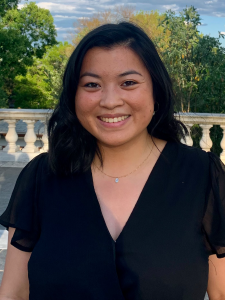 Marissa is a Northern Virginia native and rising third-year at UVa studying biomedical engineering. She is extremely excited to have this incredible opportunity to be a part of cutting-edge nephrology research. Outside of school, she is a volunteer EMT with the Charlottesville Albemarle Rescue Squad, an avid baker, and a self-taught amateur crochet-er. In her free time, you can find Marissa hammocking around Grounds, walking her sister's dog, or hiking in the Shenandoah!