Author:
ws5z@virginia.edu
Carleigh publishes paper and passes thesis defense!
3/7/2019
March 2019- Carleigh O'Brien is nearing graduation! She published her second first author paper in February of 2019 in the Journal of Immunology, titled "IL-10 and ICOS Differentially Regulate T…
3/7/2019
Congratulations to Sam Batista, who received a 1.5 years of funding in January 2019 for a research supplement to Tajie's current R01 to promote diversity in academic research!
Maureen awarded a Training Grant
3/7/2019
Congratulations to Maureen Cowan for being awarded an Immunology Training Grant in July for the 2018-2019 year! Immunology is one of several training grants represented in the Harris Lab, also…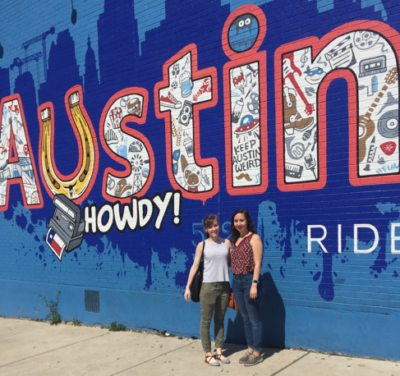 22nd Annual Woods Hole Immunoparasitology Meeting
3/7/2019
Tajie, Carleigh, Sam, and Kate attended the Woods Hole Immunoparasitology (WHIP) conference April 15th – April 18th, 2018.  Kate and Sam gave oral presentations, and Carleigh received a poster prize…