Welcome to the Department of Neuroscience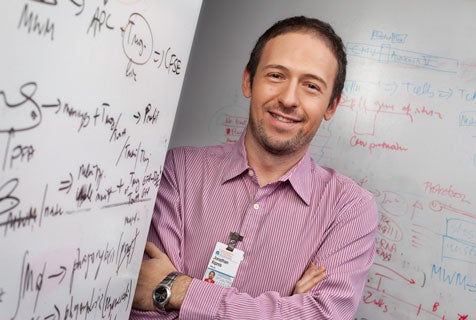 Neuroscience is a discipline encompassing all aspects of behavior, cognition and perception at the molecular
and cellular levels as well as in the whole organism. Research in our department is focused mainly on studies of neurodegenerative disorders, on sensory (particularly hearing) neuroscience, and on interaction between the nervous and the immune systems. We look forward to building on our current strengths through the recruitment of new faculty members. We are also excited about the prospect of creating a new niche for computational/systems neuroscience in the near future. Our department is still small, but is growing, and is highly collaborative. All of our members are committed to carrying out cutting-edge interdisciplinary research employing a wide range of state-of-the-art techniques. Over the last few years, work from our department has yielded some major breakthroughs. These achievements are in large part due to the contributions of exceptional trainees—graduate students and post-doctoral fellows—with whom our department is blessed, and we welcome other motivated trainees to join us. Please browse through our departmental page, visit the sites of individual labs, and feel free to approach any of us through direct email. While the faculty offers an unparalleled training environment, our department strives at the same time to give our trainees the feeling of belonging to a family. Come join one of our monthly get-togethers to gain an idea of how it feels to be part of a group enjoying warm comradeship and exceptional science together.

Jony Kipnis