Current Research Fellows
Naushin Ali, MS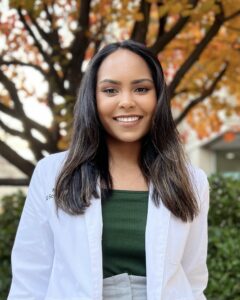 Naushin Ali received her undergraduate degree in Pathobiology from the University of Toronto and her MS in Medical Sciences from Boston University School of Medicine. Since then, she has steadily moved down the East Coast and worked as a Clinical Research Coordinator in New York City before moving to Richmond to attend Virginia Commonwealth University School of Medicine. Naushin's research interests include biotechnology, healthcare delivery in low-resource settings, and improving surgical- and patient-reported outcomes. In her free time, Naushin enjoys playing the ukulele, traveling, photography, and brewing coffee. 
Keerthi Kurian, BS, MS3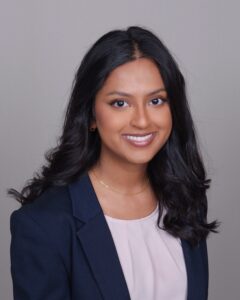 Keerthi Kurian was raised in Arizona where she pursued her undergraduate degree at the University of Arizona with a major in Neuroscience & Cognitive Science and minors in Studio Art and Chemistry. Her academic journey continued at California Northstate University College of Medicine. Keerthi's research interests include gender affirming surgery, patient safety and improving surgical outcomes. Outside of research, Keerthi finds joy in artistic expression through painting and makeup, and exploring bakeries in every town she visits.