Investigators
R. Ariel Gomez. M.D.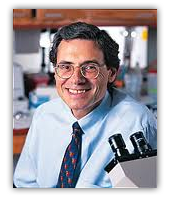 R. Ariel Gomez received his medical degree at the University of Buenos Aires School of Medicine in Argentina in 1975.  After completing his residency in Pediatrics at the Hospital de Ninos "Ricardo Gutierrez", Buenos Aires, Argentina, he served as Chief Resident at the same hospital followed by fellowships in Pediatric Nephrology at the University of Iowa, Iowa City, Iowa, (1980-1983) where he pursued research in fetal physiology under the mentorship of Jean Robillard and at the University of California, San Francisco, (1983-1984) under the mentorship of Malcom Holliday and Donald Potter.
Maria Luisa S. Sequeira Lopez, M.D.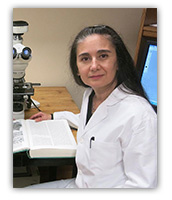 Dr. Maria Luisa S. Sequeira Lopez received her medical degree from the University of Buenos Aires, Argentina in 1990, followed by a Pediatric residency and a Fellowship in Ambulatory Pediatrics, both completed at the Hospital de Pediatria Garrahan in Buenos Aires. Next, she joined the University of Virginia, School of Medicine where she received her postdoctoral research training and continued her academic career. In 2000 she obtained a Postdoctoral Fellowship from the Howard Hughes Medical Institute, followed by continuous funding from the National Institute of Health. Dr. Sequeira Lopez holds the Harrison Distinguished Professorship in Pediatrics and is a Fellow of the American Heart Association.