Research Investigators and Staff
Irène Mathieu, MD, MPH – Principal Investigator
Dr. Mathieu is a board-certified, practicing primary care pediatrician. Her research experience includes mixed methods and community-engaged work in the United States and abroad. Her research experience includes mixed methods and community-engaged work in the United States and abroad. Her previous research has included work on access to essential medications in Guatemala; parental perceptions of early childhood development and gender disparities in tuberculosis care in the Dominican Republic; intimate partner violence among Latinx immigrants, childhood obesity prevention, and disparities in gestational diabetes follow-up in Nashville, TN. Previous support includes Fulbright Foundation Arnold P. Gold Foundation and research fellowships. She is currently supported by an iTHRIV Scholar award.
In addition to her research portfolio, Dr. Mathieu sees patients and teaches students and residents at UVA's Birdsong Clinic. She is also core faculty at UVA's Center for Health Humanities and Ethics, where she serves as an Assistant Director of the Program in Health Humanities. At the Center, Dr. Mathieu helps to develop and implement innovative programming and curricula utilizing narrative medicine to teach about compassionate care delivery and health equity. Dr. Mathieu attended the College of William & Mary, where she obtained a BA in International Relations; Vanderbilt University, where she obtained her MD; and completed her residency in general pediatrics at the Children's Hospital of Philadelphia. She received a Master's Degree in Public Health from Johns Hopkins University's Bloomberg School of Public Health.
The award-winning author of four poetry collections, Dr. Mathieu brings a critical linguistic perspective to qualitative data analysis. Her child health equity work extends to media appearances and advocacy writing in local, regional, and national publications on immigration policy, climate change, early childhood education, and more. Her writing and advocacy work has been featured in the Washington Post, LA Times, Richmond Magazine, National Public Radio, and more.
Katie Boguszewski, MA – Clinical Research Coordinator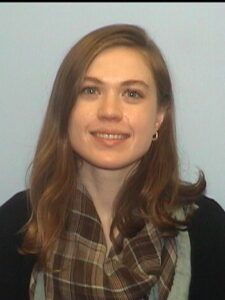 Katie is a Clinical Research Coordinator in General Pediatrics at UVA. She has 7+ years of experience in clinical research, with a focus on social-behavioral research. She has experience with both quantitative and qualitative methods, and an interest in Youth Participatory Action Research (YPAR) approaches.
Farah Contractor – Qualitative Research Assistant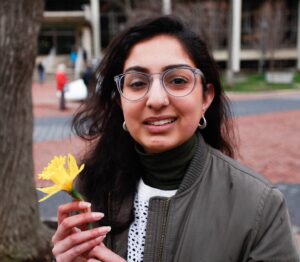 Farah is a second-year medical student at UVA and a Teen Wellness Team coordinator in the WAYS Lab. Her role is to recruit and coordinate a group of Charlottesville teens who will guide and design qualitative research focused on adolescent mental health. Through this work, Farah is able to interlace some aspects of medical research that are most meaningful to her: qualitative methods, community engagement, and pediatric mental health.
Jessica Forrester, PhD – YPAR Expert Consultant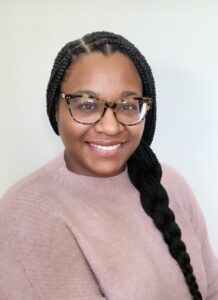 Jessica is a Mellon-funded postdoctoral researcher in UVA's School of Education and Human Development. Jessica's research interests are centered in action-oriented methodology, community engagement, and equitable advancements in mathematics education. Additionally, she explores equity and justice through youth participatory action research and mentoring networks.
Kirstin Griffin, RN – Qualitative Research Assistant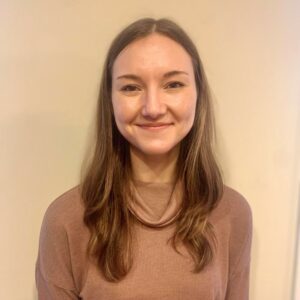 Kirstin Griffin is a graduate student in UVA's Masters of Public Health program. Kirstin's interests in health equity stem from her experiences working as a registered nurse in Tennessee and Georgia. She currently works as part of the qualitative team for Dr. Mathieu's research on adolescent mental health.
Angela Kantha Sree Gummadi, MBBS - General Research Assistant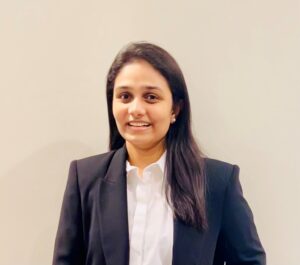 Angela is born and brought up in India and comes from a family of engineers, encouraging her to think technically. She completed her medical school in Rangaraya medical college in 2019 and was actively involved in academic and volunteer work in her medical school as well as in the Hospital she worked for three years. Her interest in science and the scope of technology in medicine piqued her interest to further delve into research involving AI and medicine. Coming from a place where stigma is the reason people don't go to the doctors for conditions related to mental health appealed to her humanitarian side as well. She enjoys nature, reading, writing short stories in a blogging website and graphic designing. She aspires to be a pediatric clinical researcher in the days to come.
Cece Rogers – Quantitative Research Assistant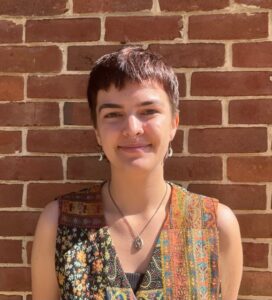 Cece is a recent graduate of UVA, where they were an Economics major and a Women, Gender, and Sexuality minor on the pre-med track. After graduation, they plan on pursuing a career in medicine. Also a writer for HealthRighters.com, they are passionate about healthcare equity.