When:
March 6, 2021 @ 1:00 pm – 3:00 pm
2021-03-06T13:00:00-05:00
2021-03-06T15:00:00-05:00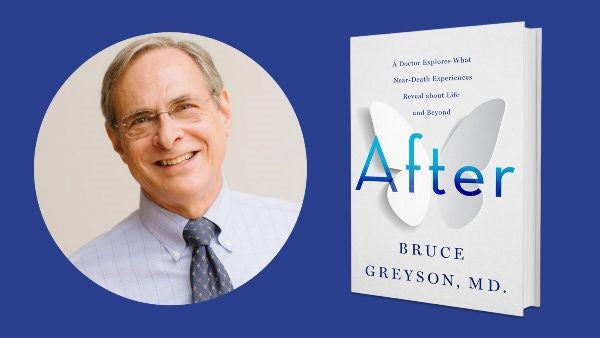 Don't miss an opportunity to participate in this online book launch event with Dr. Bruce Greyson who will be discussing his new book After: A Doctor Explores What Near-Death Experiences Reveal about Life and Beyond
The book covers Dr. Greyson's personal and professional journey in the field of near-death studies over his long, four decade career.
You can reserve your seat today for this online event to honor Dr. Greyson for the incredible gift of a lifetime of service and careful research that has changed the world's awareness and perception of the phenomenon of near-death and similar experiences.
This is expected to be a very popular event and there is limited virtual seating so please reserve your seat today.
The event will include a fireside chat with Dr. Greyson.