UVA Center for Psychiatric Clinical Research
About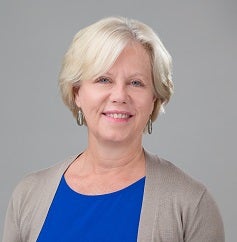 Under the direction of Anita H. Clayton, MD, the UVA Center for Psychiatric Clinical Research operates within the Department of Psychiatry and Neurobehavioral Sciences at the University of Virginia in Charlottesville.
Located in the Outpatient Psychiatric Clinic, the Center for Psychiatric Clinical Research has dedicated office space, labs, examination rooms and reception and secretarial support. Comparable space and support for Center-directed clinical trials are also available at three off-ground regional sites.
The Center has professional medical and nursing staff trained to perform Phase II, III and IV clinical research on drugs for treatment of acute and chronic psychiatric and other disorders.
The Center provides internal site management and quality control for each study in accordance with the FDA's GCPs and ICH guidelines and is responsive to the individual sponsor's needs. Clinical research expertise in methodological design and data analysis is also available.
 Location and Contact Information
Phone: (434) 243-4631
Fax: (434) 243-4743
Address
Department of Psychiatry and Neurobehavioral Sciences
University of Virginia Health System
Northridge Building, Suite 210 2955 Ivy Road
Box 801210
Charlottesville, VA 22903
In the News