Pat Gaspard
Manager, Breast Care Center
Air Force 1984-2012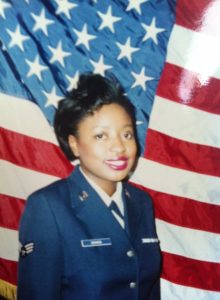 My family motivated me to join the Air Force in 1984. My stepfather was in the military, and my sister decided to join. She didn't want to join alone, so she talked me into leaving college and joining with her. Never would I have believed I would make it a career. I actually just wanted to teach school.
During my career, I traveled extensively. I was stationed in Greece, Turkey, Japan, Iraq, Texas, Louisiana, Arizona, Alabama, Florida, North Dakota, and California. I served as the Superintendent of the Medical Support Squadron. My responsibilities included HR, Imaging, and Ancillary Services, which consisted of labs and radiology, systems, Tricare, billing, facilities, and pharmacy.
It was during the tour in Iraq that really helped me recognize the importance of having a military force. During my assignment, I was one of only two imagers, and there was no radiologist. We saw patients who appreciated everything we did no matter how small it was. We served in a field hospital housed in a tent. The action was non-stop at times, and it was such rewarding work.
Being in the military has made me resilient. It gave me training in imaging and experience in management. I also received specialized leadership training. All this prepared me well for being the Manager of the Breast Care Center at UVA. I love that at UVA we work in a fast-paced environment with cutting-edge technology. We are making a difference every day, helping patients become healthy once again.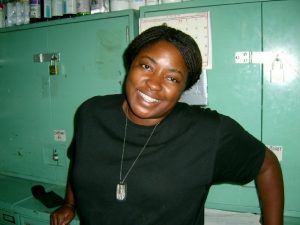 I earned three Meritorious Service Medals, three Achievement Medals, a Defense Medical Humanitarian Medal, four Commendation Medals, a Good Conduct Medal, a Global War on Terrorism Service Medal, an Outstanding Unit Award, and a National Defense Medal. These medals remind me of all the dedicated professionals who put service before self without thinking twice, sometimes making the ultimate sacrifice just to protect the freedoms that come with being an American. I'm proud of my service and the other troops who really know what it means to give everything.