Dr. Evan Cohn studied radiology at UVA and years later had his own life saved by the UVA radiologists that helped train him.In
In October 2015, Evan Cohn and his wife Amy were on vacation at the Homestead Resort in Hot Springs, VA. They took a selfie showing wide smiles and a beautiful Virginia landscape in the background.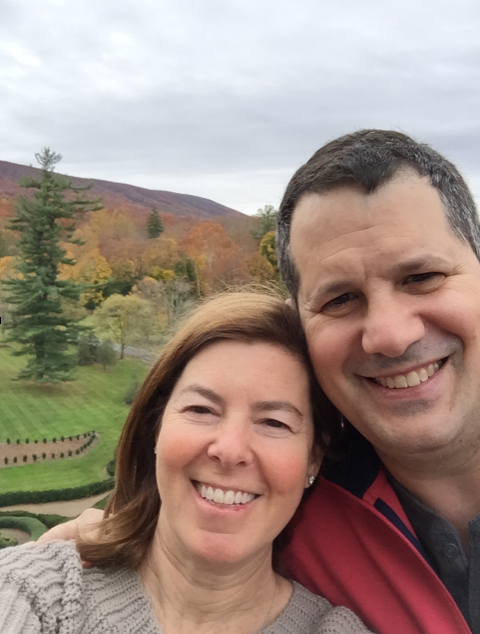 One hour later, Dr. Cohn began suffering from a severe headache, nausea, and sweating. Within 15 minutes of these symptoms, he was on his way to the Bath County Emergency Room.
A CT of the head showed a subarachnoid hemorrhage (bleeding between the two membranes that surround the brain), and staff immediately prepared him for a helicopter ride to UVA Hospital.
As a physician, Dr. Cohn knew his condition was serious. From 1993-1998, he had studied at UVA Radiology and Medical Imaging, completing his residency and musculoskeletal fellowship. When he finished the program, he began work at the Presbyterian Hospital of Dallas in Dallas, Texas.
The series of events was incredible. Dr. Cohn happened to be vacationing in Virginia and was sent to the very hospital where he had studied to become a radiologist. He still knew other radiologists who worked there. On his was to UVA, he texted Dr. Mark Anderson, one UVA radiologist he knew from his residency days.
Dr. Anderson called and told him that Dr. Lee Jensen and Dr. Avery Evans, both neurointerventional radiologists, were at the hospital and were ready for him. "It was a comfort to me to know I was going to UVA and that I was in very good hands," said Dr. Cohn. "Dr. Jensen and Dr. Evans were both there when I was a resident and they are excellent physicians."
After this, he remembers a nurse asking to pray with him and then waiting for the helicopter to take off, wondering if he would ever see his family again. After that, his memory is blank. He doesn't remember the two weeks he spent at the UVA Hospital, the anxiety that his wife and daughters endured, or the doctors and nurses who cared for him during his stay.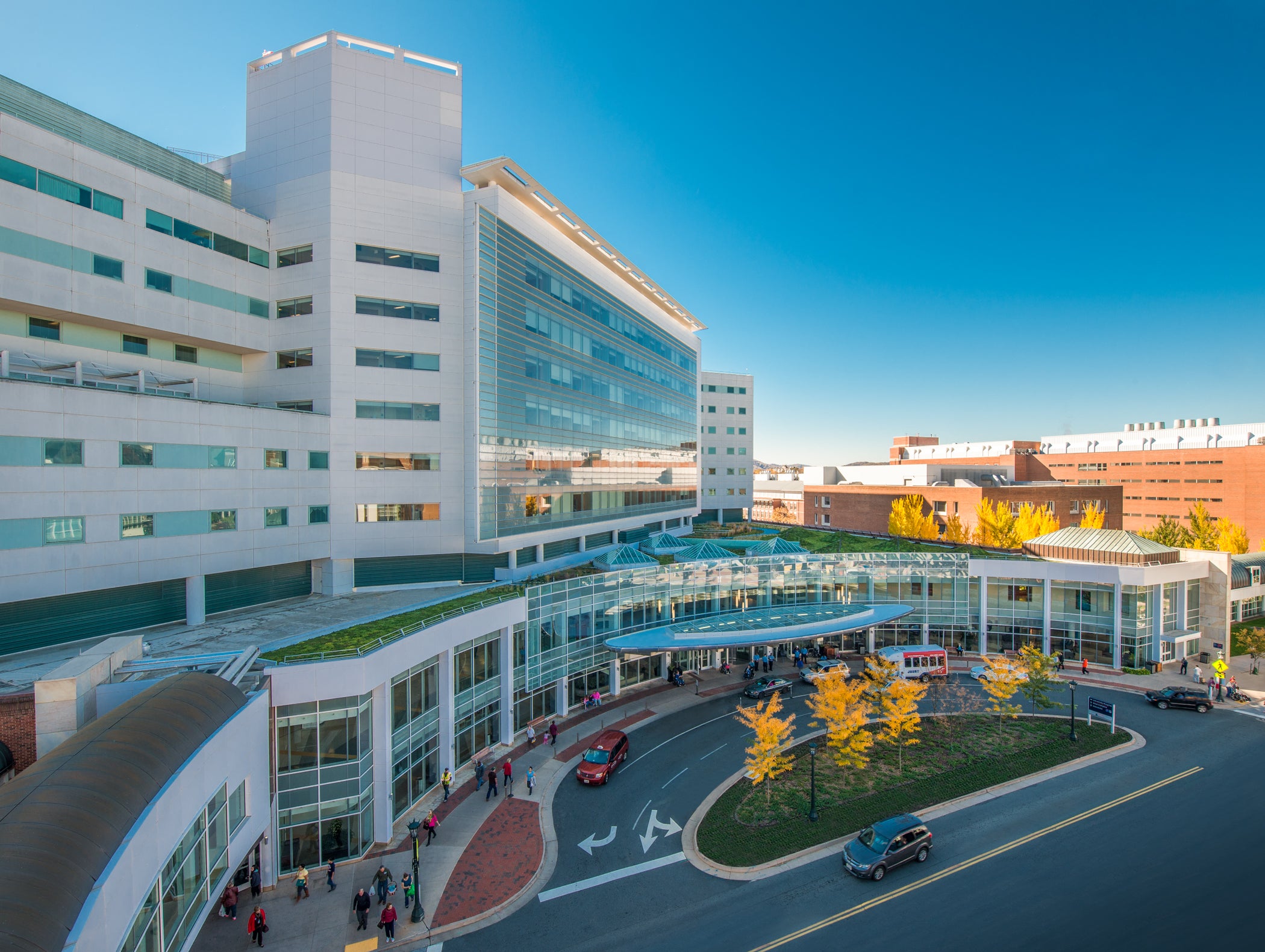 The time following his release from the hospital has been difficult. In November of 2015, a month after the hemorrhage, he started attending a year-long rehabilitation program for 6.5 hours a day. He supplemented the rehab with his own efforts to relearn Spanish and by playing games like Rummikub as well as brain games on his phone and computer.
Today, Dr. Cohn says he has a new normal. He gets fatigued easily and doesn't remember details well. He still gets sporadic headaches. He's had to adjust his life habits. But since the beginning, his family has surrounded him with incredible support and love.
While Dr. Cohn has always been a positive person with a positive outlook on life, this life-changing event strengthened this trait of his. "I'm lucky to be alive," he said. "I found out later that 50% of people with the same diagnosis don't make it." The hemorrhage made him realize that he doesn't know the end of his story–no one does. "You don't know what's going to happen on any given day, and you should enjoy every day to the fullest," he said. "Now, every night I go through what I am satisfied with, what I've enjoyed, what I'm thankful for, and what I am hopeful for that day."
To those who have experienced a subarachnoid hemorrhage, Dr. Cohn encourages them: "What you're going through is normal. Recovery is long and hard. Most importantly, it's individual."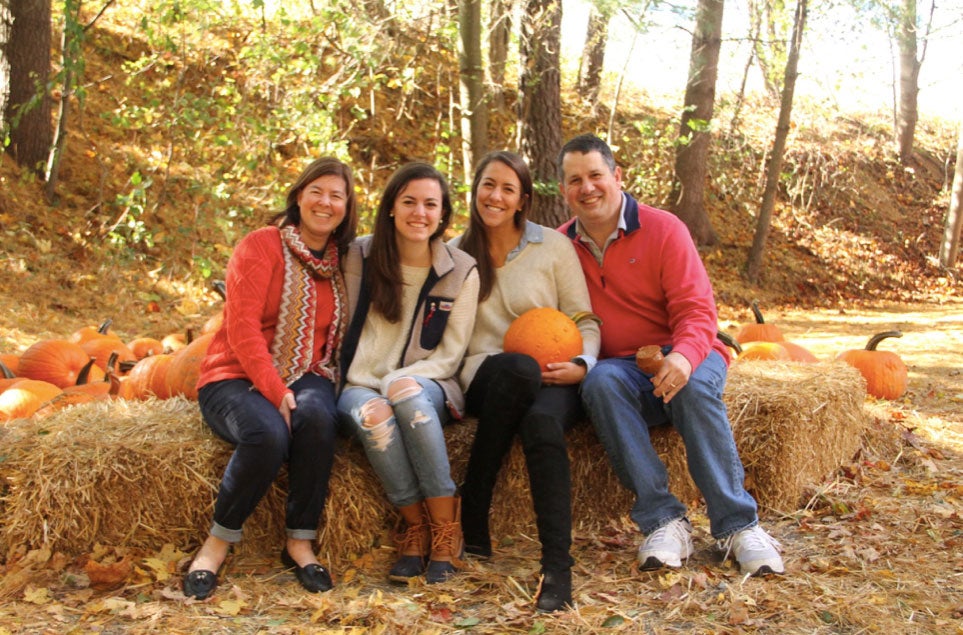 Dr. Cohn kept going back to his family and how incredible they are. "It's been a definite change for everybody," he said. "I appreciate my family and am so thankful for them. Amy, his wife, chimed in and said, "It's a good lesson to love your family and appreciate them whil they're here." Dr. Cohn agreed, "I feel grateful everyday. I have realized the preciousness of life."