Two of UVA's Radiology physicians were recognized at the American College of Radiology's annual meeting this year. Dr. Bruce J. Hillman and Dr. Avery J. Evans both received awards for outstanding accomplishments and service to the field of radiology.
Dr. Bruce J. Hillman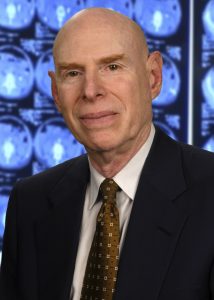 At the national ACR annual meeting held May 21-25, Dr. Bruce J. Hillman received the highest award, the ACR Gold Medal. This award recognized his "extraordinary service to the ACR or to the discipline of radiology." Among Dr. Hillman's many contributions to our specialty, he was the Editor-in-Chief of Investigative Radiology and the founding Editor of both Academic Radiology and the Journal of the American College of Radiology. He also founded and served as the principal investigator and Chair of the American College of Radiology Imaging Network (ACRIN).
Dr. Avery J. Evans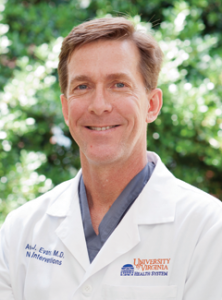 Dr. Avery J. Evans was awarded Fellowship in the ACR, a recognition bestowed to fewer than 10% of the ACR's membership for "significant accomplishments in scientific or clinical research in the field of radiology or significant contributions to its literature and/or performance of outstanding service as a teacher." A long-time member of the Neurointerventional Surgery team in our Department, Avery Evans, MD, is internationally recognized for his expertise in cerebrovascular disease and diseases of the vessels and bones of the spine. He has been involved in pioneering treatments of cerebral aneurysms, was an early adopter of flow diversion techniques for cerebral aneurysms, and actively teaches these techniques to other surgeons around the country.
The UVA Department of Radiology and Medical Imaging congratulates Dr. Hillman and Dr. Evans for their many contributions to our field and for this notable recognition from the ACR.