Your UVA Residency Interview Day: A Med Student's Perspective
After four years of medical school, many students decide to pursue specialized training in the form of a residency program. Dhara Kinariwala completed medical school at UVA and decided to study radiology further. Here she describes what it was like when she came and interviewed for the residency program at the UVA Department of Radiology and Medical Imaging.
An early morning
The morning of November 9th, I did two hours of yoga to relax and focus before putting on a black business suit. Interviews made me nervous, but I knew that a little nervousness was normal and healthy. My four years at med school had led me to apply for a radiology residency position at UVA, and now–today–I had my interview.
Reflecting on the night before
While walking from my apartment to the hospital, my thoughts wandered back to the previous night. I, along with the other interviewees in my group, had gone to dinner with several current residents. We ate at a local restaurant, Zocalo, on the Charlottesville Downtown Mall. The Downtown Mall is one of those iconic Charlottesville places with over 30 restaurants and 120 shops, featuring predominantly brick architecture that gives it colonial charm. It was the perfect setting for a night out. We all had the chance to ask current residents some very frank questions about their experiences in the program, how they liked living in Charlottesville, and any concerns or triumphs they had encountered. Each resident there had volunteered their evening off and were willing to answer any and every question. From previous interviews, I knew that this dinner had given me an authentic view of the program from the residents' perspective.
Show time!
I stopped at the front entrance of the hospital, straightened my suit jacket, and smoothed my windswept hair. Ready, set, breathe.
Walking into the main lobby, I immediately spotted the group of interviewees in dark business suits; few people wear business suits to the hospital at 8:00 in the morning.
Basia, the Radiology Education Director, came and escorted us to the Radiology Department where she gave us our day schedules. I saw that I had four interviews, one with a resident and three with faculty members.
Dr. Matsumoto, the Chair of the Department, was out of the country, so Dr. Krishnaraj, Division Chief of Body Imaging, spoke with us first and welcomed us to the department.
After the welcome, I jumped into my first interview. It was laid back. The faculty member asked me questions about my hobbies and other snippets from my application. Since I'm a medical student at UVA, we talked about how I had enjoyed Charlottesville and the fun activities I had done during my four years of med school. We discussed UVA's Interventional Radiology Symposium that I had recently helped with and the medical Spanish program I had started at the university.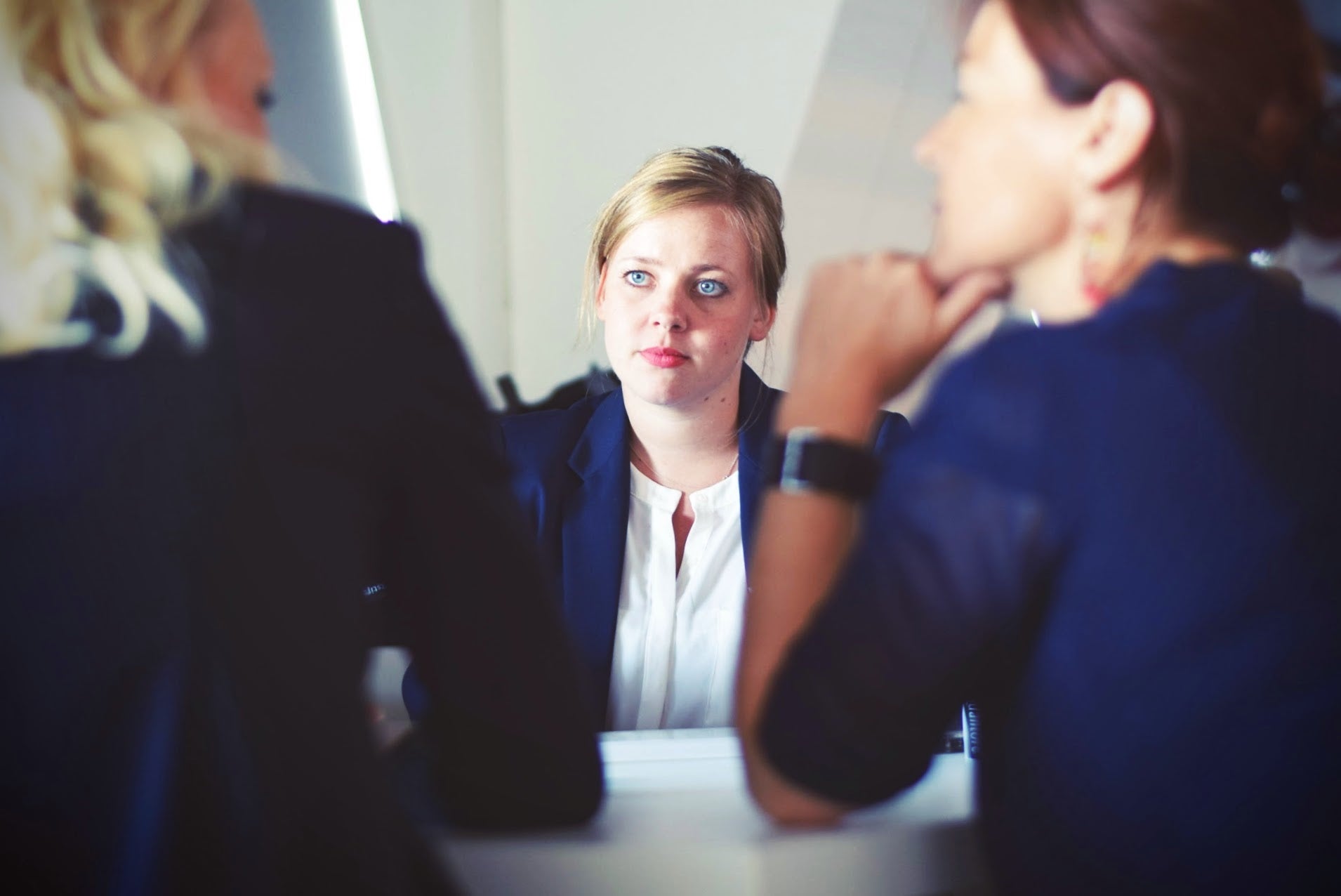 Every subsequent 20-minute interview was the same. It was apparent that the interviewing faculty members had taken the time to look through my application beforehand and had thoughtful, personal questions that allowed us to reflect and brainstorm. They clearly paid attention to each individual applicant.
One of my friends shared a similar experience during his UVA Radiology interview. He was thrilled to converse in Arabic—his native language—with the faculty who interviewed him. They even compared favorite soccer teams! He told me how impressed he was with this personal encounter that made him feel like UVA was a program where he could feel at home
In between interviews, we listened to presentations about life in Charlottesville and the Radiology program structure, led by current residents. Any downtime was spent in the Radiology Resident room where we could relax and chat with the residents who came in and out for coffee and tea breaks. This created a low-stress environment and allowed us to ask more questions that we may have forgotten the night before. Then, from 12:15 to 1:00, we observed the daily educational conference for current residents.
Experiencing UVA life
After our interviews, we went out to lunch on the Corner, a must-see at UVA. The Corner is a collection of local restaurants, cafés, bookstores, and coffee shops, as well as the hub of college student activity. It was refreshing to leave the hospital and take a real break from the interview day. Plus the food was delicious!
With our stomachs satisfied, we strolled back to the hospital to tour the Radiology Department. Since my group was specifically interviewing for the Interventional Radiology (IR) residency, we donned bunny suits and walked around the IR department. We met many of the technologists, residents, nurses, and doctors. We also visited the short-stay unit, intensive care units, and educational and academic areas of the hospital.
(Despite the flat tire) A successful day!
And then the interview was over. It was only mid-afternoon, but with all the information we had just received, it felt like a full day. Right afterwards, my co-interviewee mentioned she had gotten a flat tire on her car on the way to the interview—Oops! So the two of us went to the parking garage to change it. The whole time walking over, we were thinking, "This is going to be really awkward to change in business suits." Turns out we didn't have a spare tire, so we ended up sending her car to my mechanic—our suits were safe!
The main thing that struck me about my interview was how attentive everyone was to us as individuals. I don't think I can stress that enough. I did not feel like just another fish in the sea; I was a unique person being considered as a potential trainee and future colleague. To me, this reflected how we would be guided and cared for as residents with distinct interests and goals—within and outside of medicine.
Top ten takeaways
So, what's my advice to you if you interview with the Department of Radiology at UVA (or anywhere!)? Here are ten helpful tips:
Good luck with your interview! (Also read below about what some of my friends told me about their own interview experiences).
A few other perspectives
Here's what other interviewees had to say about their UVA Radiology interview experience:
"My day was pretty low stress. We could easily see the residents all got along well, both among their own class and through the PGY levels. [The best advice I'd give is] have fun and be yourself. No one is trying to trick you or ask ridiculous questions to see how you may react.
I applied to UVA for numerous reasons. It's my home institution and I love the faculty and residents. It is a highly ranked and accredited program with incredible teaching and academic opportunities. On a personal level, I also have a husband in the law school here at UVA as well as a baby girl at home, and we think Charlottesville is the perfect place to raise a family. Whether you're single or not, Charlottesville has a lot to offer as far as entertainment, restaurants, outdoor activities, etc.
I felt pretty good both before and after the interview. I was never incredibly nervous given it was my home instituition, though I have felt [nervous] before other interviews, [but] it always fades as they progress. Once you start to get into the swing of things and relax, it's all much easier. That brings me back to the "have fun and be yourself" part—the day is all about you. You get to judge the program and whether you think you'll fit."
— Nicole Kapral, UVA Medical Student, Matched into UVA's Diagnostic Radiology residency.
"I enjoyed the opportunity to interview with multiple faculty members and residents. [Regarding] interviews, I always think that the more faculty and residents I meet the better. [My advice is] to simply know your application well and to relax. Most of the conversations will be centered around your application experiences, so if you are comfortable talking about those you will be fine. Radiology interviews were very laid back and friendly. Try to enjoy them!
I wasn't [very nervous about my UVA interview] because I had already gone on several by that point. [I applied to UVA because of the] excellent training, location, and reputation. I felt good before and after the interview day. It was a very benign, non-threatening process and I actually enjoyed it."
— Ahmad Garada, UVA Medical Student, Matched at NYU Radiology
"My day at UVA was great! Everyone I met from the staff to the residents to the faculty was very nice and welcoming. I felt like I had enough time to speak with the residents and fellows, and I left feeling glad that I made the trip to Charlottesville!"
— Anonymous (Medical Student who interviewed at UVA)
On March 17th, four months after her interview, Dhara found out that she matched to UVA's Interventional Radiology residency program! She begins orientation in June and her residency program in July.