A Day in the Life of an IR Resident
A day in the life of a fourth year Interventional Radiology (IR) resident looks a lot different from the first years of residency. During the first three years of residency, IR residents follow a path similar to their peers, just with more IR exposure (read about the day in the life of a resident here). Here, Christian Salinas, a fourth year IR resident describes what a typical day looks like for him.
An early morning
Beep, beep, beep, beep. It's 5:45 AM and my alarm seems ecstatic to wake me up. I'm not as excited, so the snooze button gets a slap. Beep, beep, beep — it's 5:50. I'm less annoyed and a tad more awake.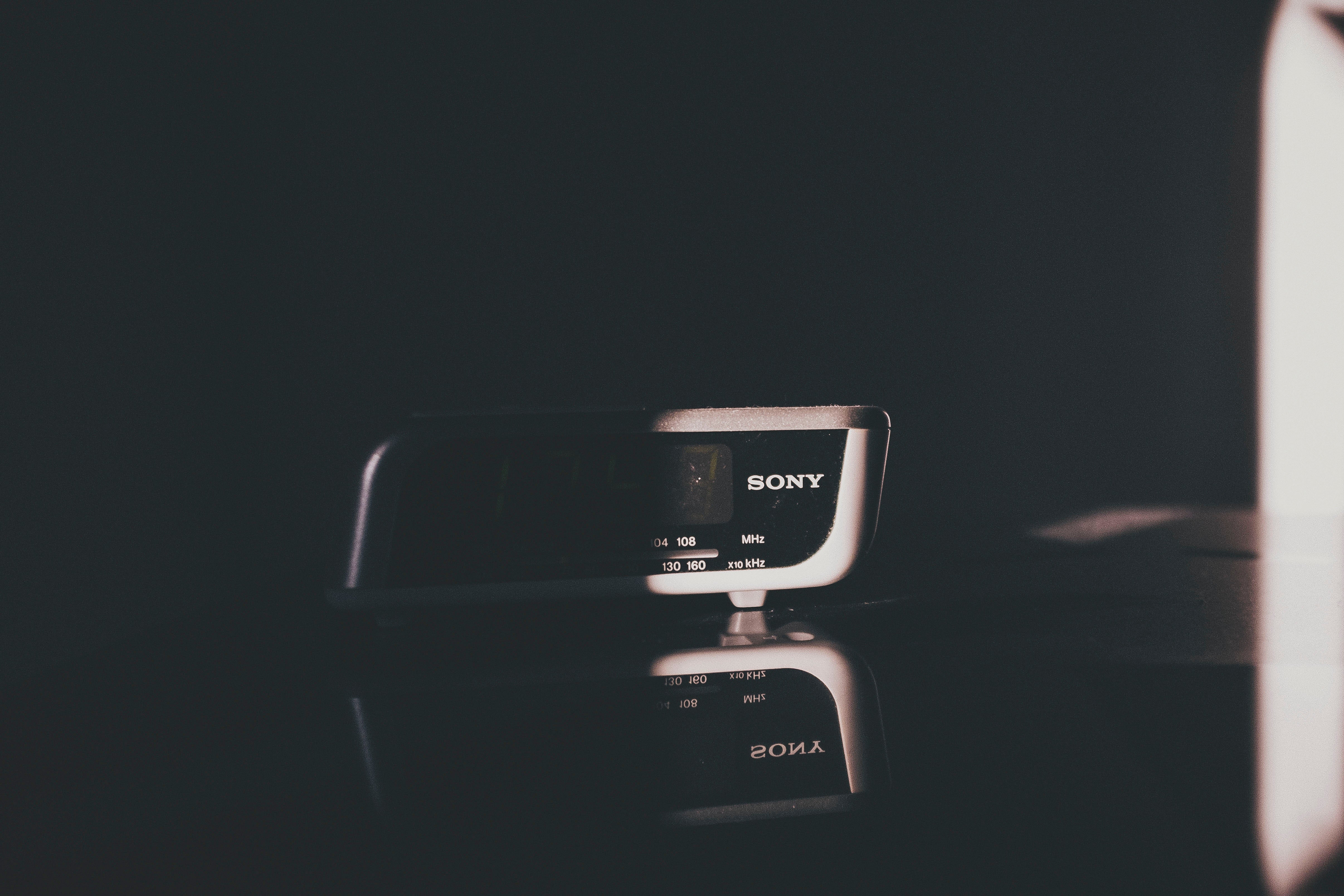 I leave my downtown Charlottesville apartment at 6:15 and bike to the hospital. I lock the bike away and head inside to the Radiology Department where I check out a pair of gray scrubs from the machine and change into them.
Walking into the Interventional Radiology (IR) reading room, I see people are already looking up cases. I check the screen displaying HI-IQ, the IR scheduling program that shows all the different procedure rooms and the cases assigned to them. The residents usually get to choose which room we want to be in for the day depending on what kinds of cases we'd like to see.
There are six rooms, numbered 15-21. For whatever reason, room 20 doesn't exist. Why the rooms aren't numbered 1-6, no one knows. Anyways, there are additional cases upstairs in OR 29 and sometimes CT cases in the CT division.
Room 16 looks particularly interesting to me because of a Peripheral Arterial Disease (PAD) case. I self assign to room 16 and start looking at the various cases, what we're planning to do and why, what kinds of complications we might run into, and what kind of relevant imaging is available to pre-plan the procedure.
Daily lecture
At 7:00 AM the attending for the day, Dr. Fritz Angle, arrives. He begins the daily lecture by showing a trauma case he recently saw where the patient had a splenic laceration. There are two residents, three fellows, and perhaps a few med students in the room and he walks us all through the particulars of the diagnosis and treatment of the case, how they found and stopped the bleeding in the spleen.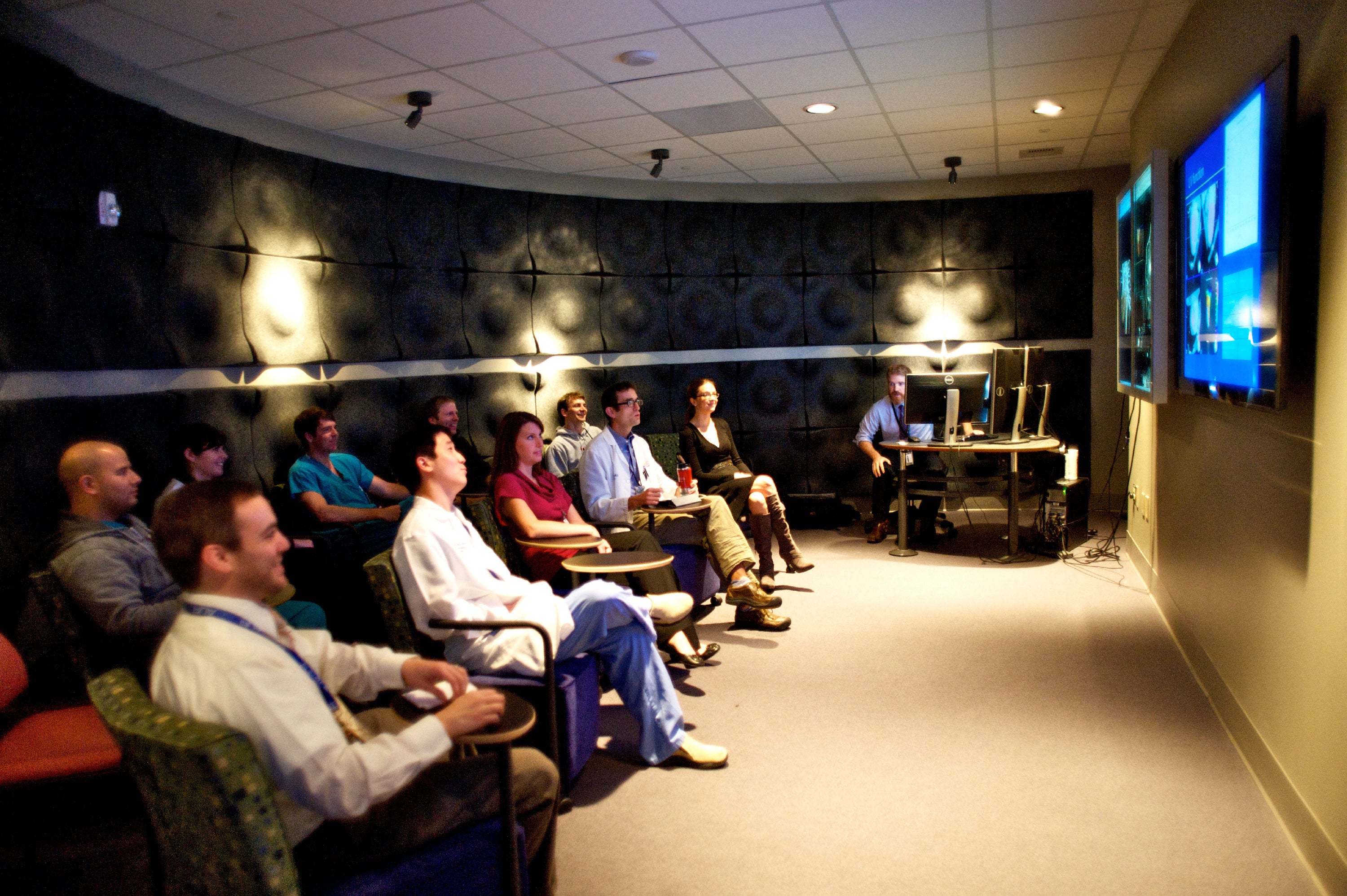 This daily lecture gives all students, fellows, and residents exposure to a variety of common and uncommon cases so that we are better prepared to correctly handle them ourselves. Sometimes the attending asks in advance what we'd like to learn about. Other times they like the chance to present an amazing or unusual case. They also show us cases where there were mistakes as an example of what not to do.
Preparing for our patients
At 7:45 we participate in a rounding session. During this time, Dr. Angle asks questions about the cases scheduled for today. He goes through the cases room by room; when he calls room 16, I present my research. Dr. Angle asks about foreseen complications and he is satisfied with my answers. Sometimes, though, I have to go back and look something up if I didn't anticipate a question ahead of time.
We're finished with the electronic rounding at 8:00 AM. By this time the patients are rolling in. If they're outpatients, we need to go in and confirm they are here for the right reasons and get consent if they haven't already consented. We also treat in-patients who maybe have been in the hospital for a while and need a procedure or perhaps were admitted during the night and the doctor determined they could wait until morning for surgery.
Once we've checked on the incoming patients, we leave them to be prepped for surgery. There's a little dead time between now and when we start procedures, so most of us go find breakfast and coffee.
After breakfast we go scrub — a 2-minute hand washing routine to prepare for surgery.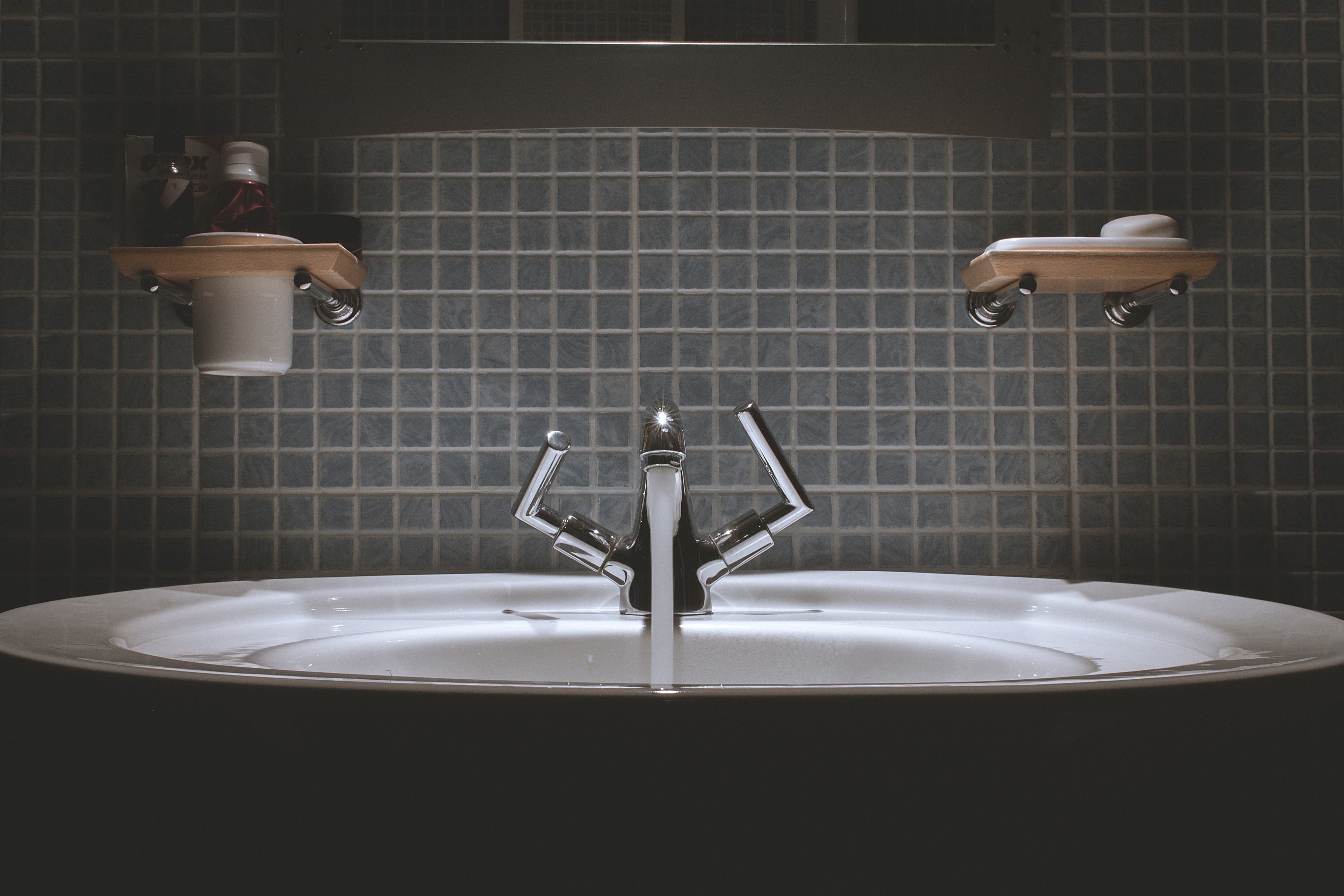 At 8:30, I begin my first procedure, the PAD case in room 16 I was interested in performing. It's an angioplasty, which means I will guide a thin, flexible tube (called a catheter) through an artery in the thigh and carefully guide it to the narrowed portion of the artery. Once the catheter is in the right place, I inflate the small balloon at the end of it, thereby widening the artery. Judging by the recent CTA, this patient has some heavy disease burden so multiple areas will likely need treatment and we may even have to deploy some stents to get a good result.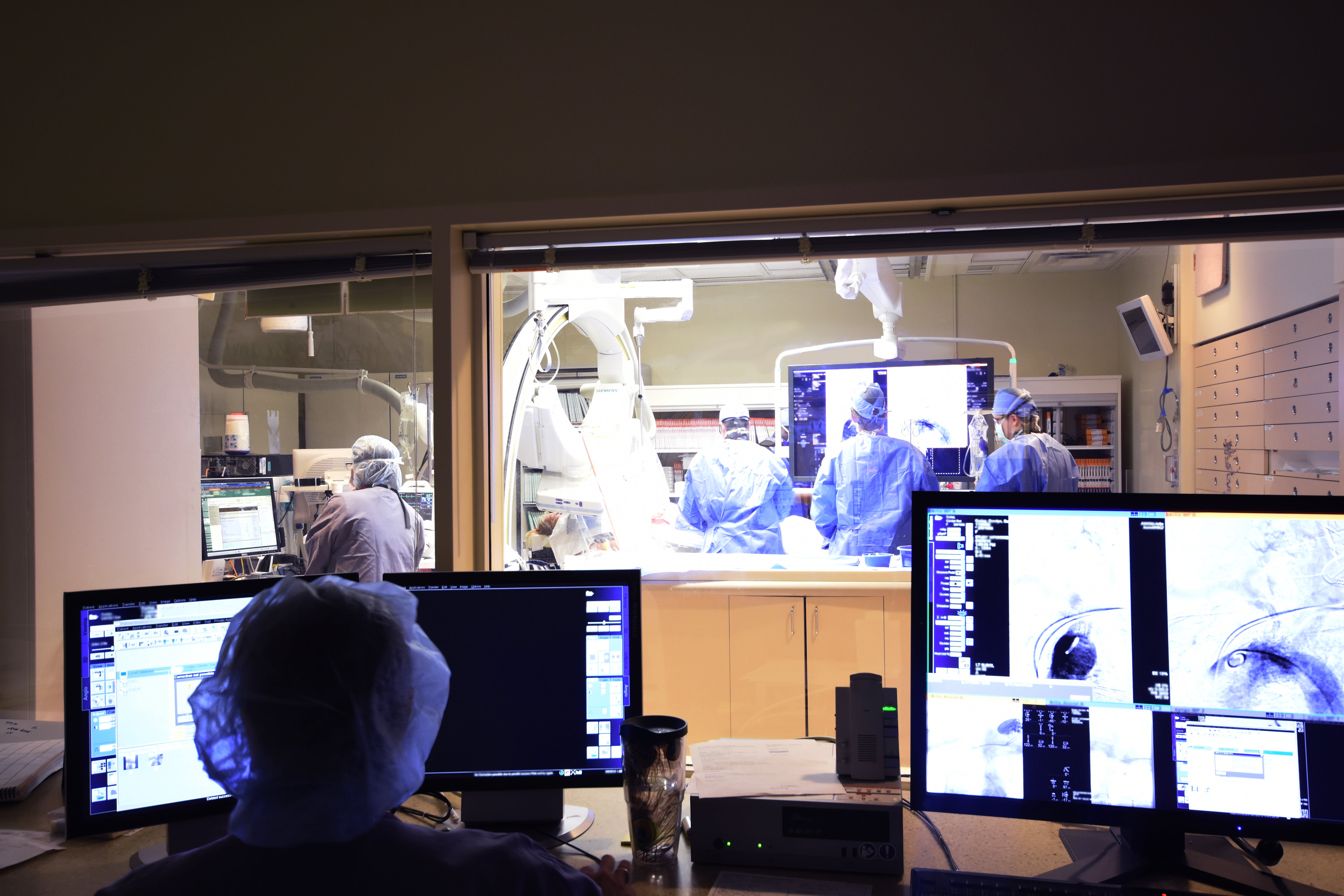 Diving in
I'm mentally prepared for today's cases, but I also know that the schedule could change at any moment. Sometimes an inpatient is having an issue, so the person assigned to the consult pager goes and decides if they need help right away, if they can wait a couple hours, or if they will be okay until the next day. Other times, a trauma comes in and we need to take care of something like internal bleeding immediately. When that's the case, planned procedures get bumped to a different room or time slot and we take care of the emergency.
I don't mind when the schedule changes; it makes the day interesting and I like thinking on my feet! Today, though, all goes as planned and we stick to the schedule.
About 1:00 PM, after completing three procedures, I see my chance to eat lunch and I take it. There's no scheduled break, so you just have to eat during any sliver of time between cases. While most IR cases take on average an hour to an hour-and-a-half, some are as short as 20 minutes and others as long as six hours. Some days it's really difficult to find a break in the schedule!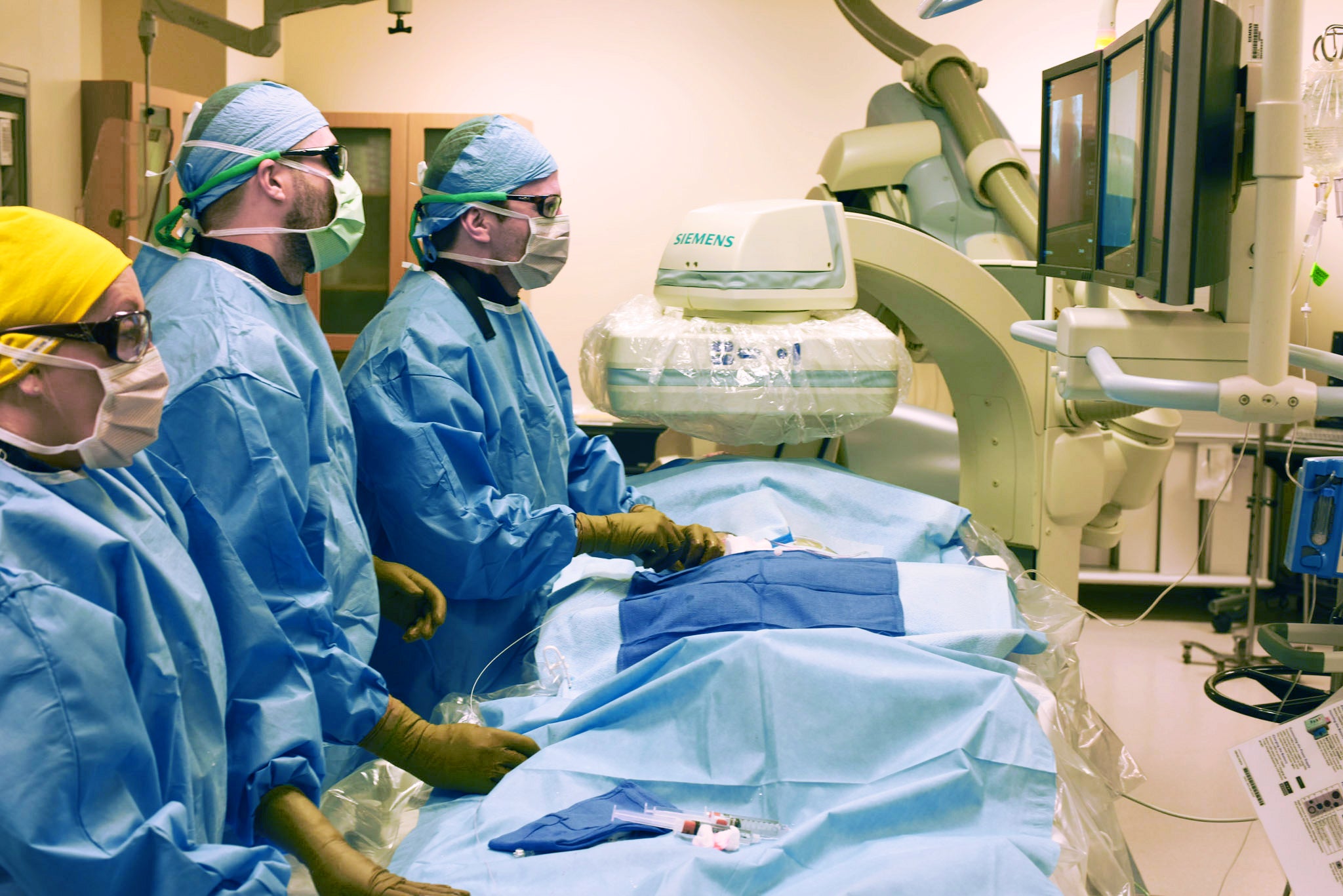 By 1:40 PM I'm back with another patient. The rest of the afternoon includes a uterine artery embolization for fibroids followed by a CT guided liver ablation to treat a common liver cancer, hepatocellular carcinoma. If there's any down time, I check on my patients who were admitted to the hospital post-surgery, making sure they have the medications they need and that any access site is healing well.
The day usually starts wrapping up between 5:00 and 6:00 PM. Depending on how many emergency cases we performed during the day, the rooms may still be full. In that case, we stick around and work a little longer. Most of the time it comes down to one room left and the on-call fellow takes over. When that's the case, I head home for the night.
What happens at night
From 5:00 PM to 7:00 AM the next morning whoever is the on-call fellow will carry the consult pager. If there's nothing happening, they go home and come in if needed. Sometimes they have to gather a team together to do a case at 2:00 or 3:00 in the morning. As a fourth year resident, I've had the chance to carry the consult pager overnight 6-7 times throughout the year. This has helped prepare me to handle emergency cases when I become a fellow next year.
But I'm glad I'm not on-call tonight. I head home for some needed rest and relaxation. It's been a long day, but I'm doing what I love, and that's what counts.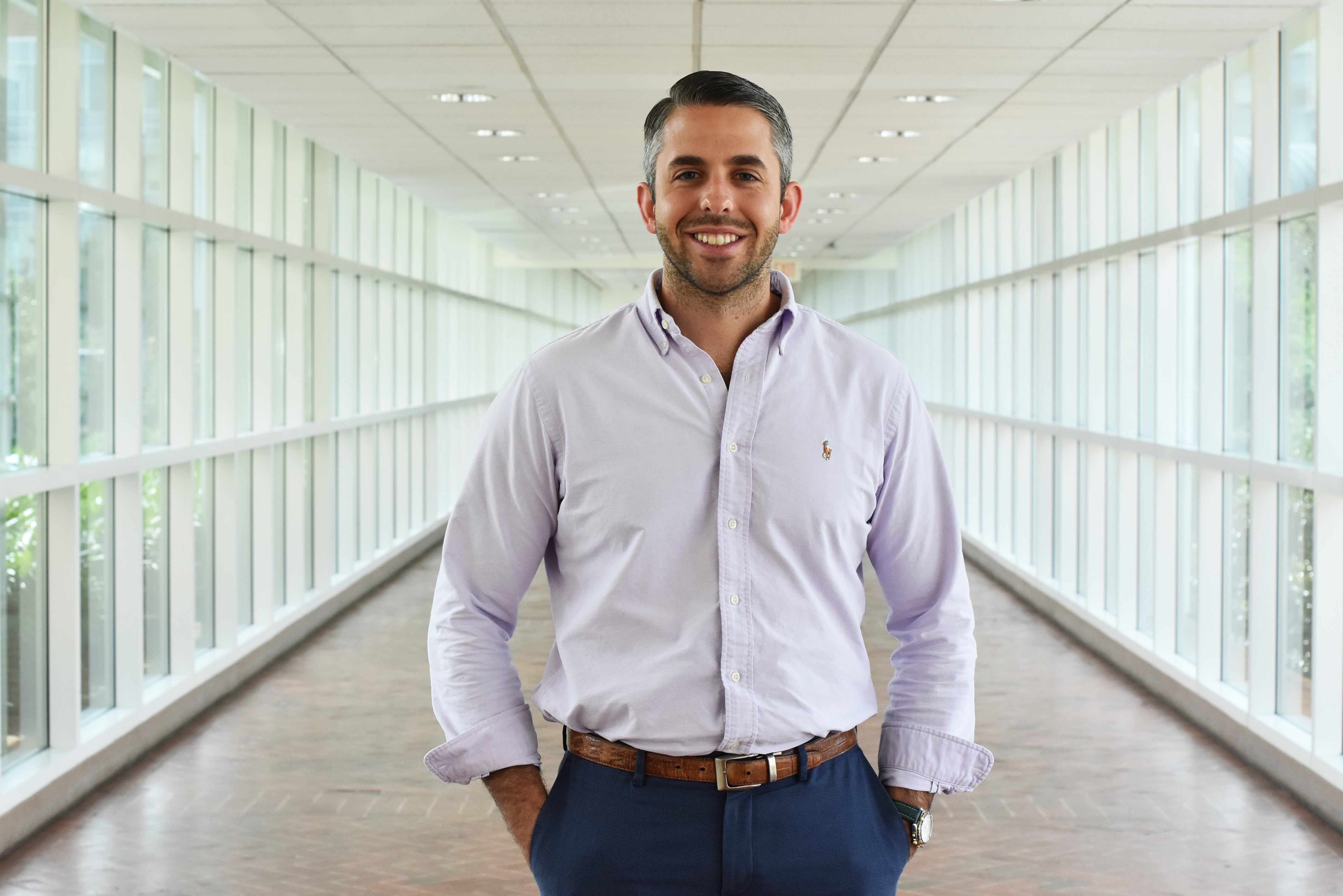 Christian Salinas recently completed his fourth year of his Interventional Radiology residency and is looking forward to starting his IR fellowship soon.