~Welcome, Anson and David~
The UVA Radiology Department is proud to announce and welcome Drs. Anson Chen and David Dwyer as the newest participants of the Spencer B. Gay Program. Both are rising second year residents. They will be making their first trip to Uganda in 2020.
Make sure to keep abreast of their trip by following @UVARadiology on Twitter for live updates. You can also visit the SBG News page for more.
Getting to Know You
Here is a little bit about our two newest program participants: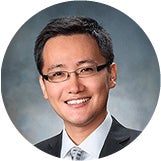 Anson Chen, MD
2019 – current
Dr. Anson Chen received his bachelor's and master's degrees from the University of Toronto. He completed his medical school training at the University of Virginia and his internship in medicine at Greater Baltimore Medical Center in Maryland.
Dr. Chen volunteered during his undergraduate years at an outreach health program to provide care for underserved and homeless communities. Through the Global Health Leadership Track, he hopes to gain insight into how healthcare systems function in developing countries, and to make an impact on the way they manage and serve patients. He looks forward to using his knowledge and skills to provide healthcare for those living in resource-poor communities. He looks forward to the impact the program will have on his future career as both a physician and teacher.
---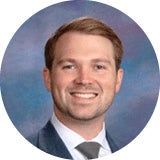 David Dwyer, MD
2019 – current
Dr. David Dwyer received his undergraduate degree from the University of Virginia. He completed medical school and an internship in internal medicine at the Virginia Commonwealth University School of Medicine in Richmond, Virginia. He is a current radiology resident at the University of Virginia.
Dr. Dwyer's interest in medical outreach began in medical school, where he participated in a volunteer program that educated medical students regarding healthcare disparities in Richmond, VA, and partnered with local communities to provide medical education and care. After seeing the long-term positive impact of establishing strong community ties, he hopes to continue this pursuit globally. He is particularly interested in resident education, and how an educational approach to global health can impact healthcare delivery in the developing world. He looks forward to developing and maintaining relationships with both medical and non-medical professionals in our partner institution in Uganda.
---
Read about all current participants here.