Sanford Williams, MBA, JD
Dr. Carolyn Meltzer, MD
Dr. Alexander Norbash, MD
Wednesday, February 10th
8:00-9:00pm EST
In this Keynote Lecture, Sanford Williams, MBA, JD, Dr. Carolyn Meltzer and Dr. Alexander Norbash discussed racism and anti-racism in healthcare. They gave an overview of the misuse of race in medicine, both historically and in the present day from both the clinical and patient perspectives. They also shared personal stories, anti-racism strategies, perspectives and tools designed to help providers approach and undertake the vital work of being self-informed and culturally responsive to all patients and colleagues.
Learning Objectives
From Dr. Carolyn Meltzer
To invite a clear historical lens of medicine in the US
To review how race is medicalized through assumptions of genetic correlates
Consider how systemic racism yields population health inequity
From Dr. Alexander Norbash
We are intrinsically and unavoidably biased; we must be perpetually and endlessly vigilant and self-critical if we choose to manage our biases.
It is possible to promote racial equity in the workplace utilizing a methodical and structured approach including awareness, analysis, empathy, strategies, and sacrifice.
Without your personal investment and commitment to addressing racism, you cannot reasonably expect racism to be effectively addressed.
Materials
How to Promote Racial Equity in the Workplace
Harvard Business Review September/October 2020, pages 66-72
Author: Robert Livingston
Racist Like Me: A Call to Self-Reflection and Action for White Physicians
New England Journal of Medicine February 28, 2019    380;9
Author: Deborah Cohan
About the Lecturers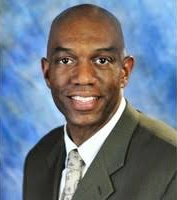 Sanford Williams, MBA, JD
Acting Special Advisor to the Chairwoman and Director, Office of Business Communications Opportunities
Federal Communications Commission (FCC)
Sanford Williams is passionate about faith, family, education, and sports. He has been married to Dr. Anastasia Williams for 31 years and they have three children: Kiara Imani Williams, Esq. (University of Virginia (UVA) '11; UVA Law '15); Dr. Sanford Johnathan Scott Williams (UVA '13; Boston U. M.Med.'15; Wake Forest Medical School '19); and Nia CC Williams (UVA '21).
Sanford graduated from Newark Academy in New Jersey in 1983 and then enrolled at Cornell University at the age of 15, where he earned his Undergraduate Degree in Operations Research & Industrial Engineering and an MBA from the Johnson School of Management. He later attended UVA's School of Law, and earned a J.D. in 1996. At UVA, he was a member of the Virginia Law Review.
Since 1999, Sanford has worked as an attorney and in various other roles at the Federal Communications Commission (FCC). Sanford is currently the Director for the FCC's Office of Communications Business Opportunities.  Sanford has also worked as an attorney for Womble, Carlyle Sandridge & Rice, and taught at Augusta State University in Augusta, Georgia. Sanford is a member of the Virginia Bar and the Georgia Bar.
Sanford was elected to the Manassas City, Virginia School Board in 2010 and has served as a member for ten years, and the Chair since 2018. Mr. Williams is the first African-American Chairman of the Manassas City School Board. Mr. Williams serves on numerous Boards and Committees including the Keitt Institute in Atlanta, the University of Virginia Physicians Group, and the University of Virginia Parents Committee.  In his spare time, he has served as the Assistant Coach for the Osbourn High School Girls Varsity Basketball Team, a Sunday School Teacher, a youth sports coach for over a dozen years, and worked with Olde Towne Pediatrics—a pediatric practice founded in 2004 and owned by Anastasia.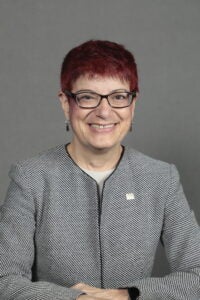 Carolyn Meltzer, MD
Executive Associate Dean for Faculty Academic Advancement, Leadership & Inclusion
William P. Timmie Professor and Chair of Radiology & Imaging Sciences
Chief Diversity and Inclusion Officer
Emory University School of Medicine
In her role as Executive Associate Dean for Faculty Academic Advancement, Leadership, and Inclusion at Emory University School of Medicine, Dr. Meltzer has developed a framework that embraces a holistic view of the academic workforce. Therein, a proactive commitment to a diverse, equitable, and inclusive environment is at the heart of fostering healthy faculty, effective interprofessional teams, and transformative leaders.
Reflective of her commitment to optimizing organizational effectiveness, Dr. Meltzer has held numerous institutional, national, and international service and leadership roles. As chair of a large, multi-site radiology department since 2007, she and her colleagues developed the Emory Radiology Leadership Academy as a model program for faculty/staff team leader training. Further, Dr. Meltzer has served on the American College of Radiology Board of Chancellors, Executive Committee of the International Society of Strategic Studies in Radiology, and as past President of the Academy for Radiology and Biomedical Imaging Research and the American Society of Neuroradiology. She is the President-Elect of the Society of Chairs of Academic Radiology Departments and serves as Science Liaison on the Radiological Society of North America Board of Trustees. Within the Association of American Medical Colleges, she has served on the Administrative Committee of the Council of Faculty and Academic Societies and is a current member of the Group on Women in Medicine and Science Steering Committee.
Dr. Meltzer is a neuroradiologist and nuclear medicine physician whose NIH-funded research has focused on the development and translation of innovative imaging methods to evaluate brain serotonin-mediated processes in normal aging, dementia, and other late-life neuropsychiatric disorders. Of note she led the clinical evaluation of the world's first combined PET/CT scanner. Dr. Meltzer also served as Associate Dean for Research at Emory from 2007 to 2019, leading an inter-institutional technology development program. She recently served on the Advisory Council for the National Institute for Biomedical Imaging and Bioengineering.
Alexander Norbash, MD, MS, FACR
Alexander Norbash is Chair and Professor of Radiology at the University of California, San Diego, (UCSD) in the School of Medicine, appointed in 2015. He previously served as Chair and Professor of Radiology at Boston University from 2004 through 2015. He currently practices as a diagnostic neuroradiologist. His translational research interests include engineering collaborations creating novel tools and materials for endovascular neurologic therapies, and interventional robotics. Management topics of greatest familiarity include leadership, strategic planning, teamwork, and healthcare reform. He is the founding faculty director for Blue LINC (http://bluelincsd.com), a team-based biodesign certificate course that includes UCSD students from the schools of engineering, business, and medicine.
After receiving his medical degree from the University of Missouri-Kansas City 6 year BA/MD program, and completing his radiology residency at St. Francis Medical Center and the University of Pittsburgh, he completed fellowships in Diagnostic and then Interventional Neuroradiology at Stanford University. He received a Master's Degree in Health Care Management from the Harvard School of Public Health in 2004. His initial faculty appointment was on Stanford's faculty from 1994-1998, and subsequently the Massachusetts General Hospital from 1998-2000. He served as Chief of Diagnostic and Interventional Neuroradiology at Brigham and Women's Hospital from 2000-2004, founding the Endovascular Neurosurgical and Interventional Neuroradiology practices at Brigham and Women's Hospital.
Prior responsibilities included his service as UCSD Associate Vice-Chancellor for Diversity, Equity and Inclusion with principal responsibilities for Climate and Professional Development across the university campus from 2017-2020. Similarly, he also served as Assistant Dean for Diversity and Multicultural Affairs at Boston University from 2011-2015.
He is currently President of the American Roentgen Ray Society, and Vice-President of the American College of Radiology, past-President of the Society of Chairs of Academic Radiology Departments, past-President of the Massachusetts Radiological Society, and past-President of the New England Roentgen Ray Society. He was the founding Chair of the American College of Radiology (ACR) Head Injury Institute, is past Chair of the ACR Board of Chancellors Neuroradiology Commission, and a Fellow of the ACR. He is a founding board member of the ACR Radiology Leadership Institute (RLI), and has chaired the national annual summer RLI summit for the past seven years. He has developed a number of endovascular tools and products which are in clinical usage, has cofounded 5 start-up companies including an Imaging Core Laboratory, and has given over 500 lectures and invited presentations on six continents.