Frank Miller, MD; Rachita Khot, MD; A.J. Pesch, MD
Moderated by Ziv Haskal, MD
Wednesday, May 25th, 2022
Learning Objectives
Discuss unique aspects of interpretation of transarterial radioembolization
Discuss the relatively recent technique of radiation segmentectomy
About the Speakers
Frank Miller, MD
Professor of Radiology and Chief of Body Imaging
Northwestern University Feinberg School of Medicine
Dr. Frank Miller is chief of the body imaging section and fellowship director of the body MR predominant imaging fellowship.  He is medical director of MR at Northwestern Memorial Hospital.  He is the Lee F. Rogers MD Endowed Professor of Medical Education at Northwestern University Feinberg School of Medicine. Dr. Miller graduated from the Honors Program of Medical Education at Northwestern University, was a resident at Northwestern University and did an abdominal imaging fellowship at Brigham and Women's hospital and mini-fellowship in Gastrointestinal radiology at University of Pennsylvania.  He is a fellow of the American College of Radiology, Society of Advanced Body Imaging (SABI), and Society of Abdominal Radiology (SAR). He was a Figley Fellow in Journalism for Abdominal Journal of Radiology.  Dr. Miller is the section editor for the American Journal of Roentgenology.  He is an officer of the Society of Abdominal Radiology.  He is the consulting editor for the Radiologic Clinics of North America and chief editor of Advances in Clinical Radiology.  He was the SAR Igor Laufer Visiting Professor and Richard H. Marshak International Lecturer and was chair of the Disease Focus Panel on Liver Fibrosis for the Society of Abdominal Radiology.  He has been on numerous film panels for the SAR and SCBTMR.  He has been listed in the "top doctors" issue of Chicago magazine and has spoken at multiple national and international meetings and academic centers.
His main research interests relate to body MR especially pancreatic and hepatobiliary imaging and oncologic imaging including assessment of response to liver-directed therapy and GU topics such as renal and prostate imaging.  He is interested in cutting- edge technology including diffusion weighted imaging and MR elastography, for which he received the Clinical Innovation Award at Northwestern Memorial Hospital.  He has written over 200 papers and coauthored two books on GI and GU radiology. He helped write the ACR guidelines for performance of MR in the liver and has been on the ACR Appropriateness Criteria Committees for GI Radiology and Abdominal Radiology and QIBA committee for RSNA on MR elastography.   He has been on national committees related to guidelines developed for chronic pancreatitis and staging of pancreatic cancer. He has received a teacher of the year award from the residents and 4 Radiological Society of North America honored educator awards and has trained over 100 fellows.
Rachita Khot, MD
Associate Professor of Radiology and Medical Imaging
University of Virginia
Dr. Khot is the director of ultrasound in the Department of Radiology and Medical Imaging. She completed her training at the University of Virginia Health System and is part of the dedicated body imaging team that provides patients with the latest advances in cross sectional imaging (CT and MRI). She specializes in ultrasound and CT guided non-vascular interventional procedures of the chest, abdomen and pelvis. She has been instrumental in helping to advance ultrasound elastography as a non invasive tool to grade fibrosis in chronic liver disease.
In addition to her clinical role, Dr. Khot is responsible for training medical students, residents and fellows in the area of abdominal imaging.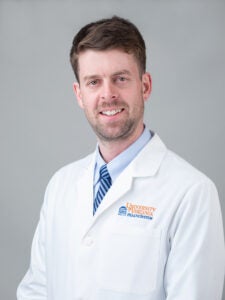 A.J. Pesch, MD
Assistant Professor of Radiology and Medical Imaging
University of Virginia
Dr. Pesch is an Assistant Professor in the Abdominal Imaging Division of the Department of Radiology and Medical Imaging. He is also the Director of the Abdominal Imaging Fellowship Program.
About the Moderator
Dr. Haskal is a tenured professor of radiology and medical imaging in the Division of Interventional Radiology at the University of Virginia School of Medicine. He received his M.D. at Boston University School of Medicine and completed residency and fellowship at the University of California, San Francisco. As a sought after teacher and educator, Dr. Haskal has given more than 500 invited lectures worldwide and been awarded numerous honorary fellowships, national, international and societal awards for leadership, service and research excellence. He has designed, participated or led more than 40 research trials. Dr. Haskal has also published more than 400 scientific manuscripts, chapters, review, abstracts and editorials in journals ranging from Human Gene Therapy and the New England Journal of Medicine, to Circulation, JVIR, Radiology, Hepatology and more. Dr. Haskal was the editor in chief of the Journal of Vascular and Interventional Radiology (JVIR) from 2011-2020, doubling its manuscript submissions, raising its impact factor and introducing numerous print, electronic and new media offerings.