Wednesday, January 18, 2023
Speakers:
Arl Van Moore, Jr. MD, FACR, FSIR, FAHA
Howard B. Fleishon, MD, MMM, FACR
Frank J. Lexa, MD, MBA, FACR
Moderator:
Ziv Haskal, MD
---
About the Speakers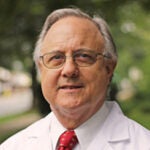 Arl Van Moore, Jr., MD, FACR, FSIR, FAHA
Chair Emeritus, Strategic Radiology
Past President, ACR, and Past Chair, ACR Board of Chancellors
Dr. Arl V. Moore is a radiologist in Charlotte, North Carolina and is affiliated with multiple hospitals in the area, including Atrium Health-Pineville and Atrium Health Carolinas Medical Center. He received his medical degree from University of Arkansas for Medical Sciences (UAMS) College of Medicine and has been in practice for more than 20 years. Arl Van Moore Jr, MD, FACR, is the former chair and chief executive officer of Strategic Radiology. Dr. Moore has had long, luminary career in practice leadership and has held many leadership roles in organized radiology. He is the former long-time president of Charlotte Radiology in Charlotte, North Carolina, past chair of the American College of Radiology (ACR) Board of Chancellors, past president of the ACR, and a fellow of the ACR. He served as a nuclear engineer in the U.S. Navy Nuclear Submarine Service and after obtaining his MD degree at University of Arkansas School of Medicine, he completed a radiology residency and fellowship at Duke University Medical Center, where he remains on the radiology department teaching faculty, where he is clinical assistant professor of radiology at Duke. Dr. Moore has published several papers and book chapters and also has been actively involved in the American Medical Association. He was awarded the ACR's Gold Medal in 2011.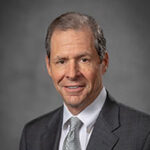 Howard Fleishon, MD, MMM, FACR
Professor of Radiology and Imaging Sciences, Emory University
President, ACR
Dr. Howard B. Fleishon is an interventional radiology doctor in Atlanta, Georgia and is affiliated with multiple hospitals in the area, including Emory Johns Creek Hospital and Emory University Hospital. He received his medical degree from Lewis Katz School of Medicine at Temple University and has been in practice for more than 20 years. In addition to clinical work, Dr. Fleishon has focused on leadership and management. He was President of his group and subsequently Radiology Medical Director at John C. Lincoln Medical Center. After serving at the state level, Dr. Fleishon went on to hold numerous roles in the American College of Radiology, including vice chair, secretary-treasurer, Council speaker, vice chair of the Commission on Government Relations, and founder and former chair of the Radiology Advocacy Network (RAN). He is a current member of the ACR Board of Chancellors and serves as the President of the ACR. His interests include: Radiology business practices, advocacy, and the impact of legislative and regulatory policies.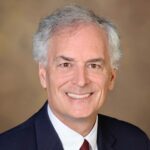 Frank J. Lexa, MD, MBA, FACR
Vice Chairman of Faculty Development, Professor of Radiology, UPMC/University of Pittsburgh
Vice President, ACR
Frank J. Lexa, MD, MBA, FACR is an academic neuroradiologist at the University of Pittsburgh where he is a Professor and the Vice Chair for Faculty Affairs. At Pitt, he also works in several capacities for UPMC International and teaches at the Katz business school. He is the 2022-2023 Vice President of the American College of Radiology and in this role also serves on the Board of the Canadian Association of Radiologists. He has been honored with several major scientific research awards including the Cornelius G. Dyke Memorial Award of the American Society of Neuroradiology. He is the Chief Medical Officer of the Radiology Leadership Institute of the ACR as well as the Chair of the RLI Board. He is also the current chair of the ACR International Economics Committee and a member of the ACR International Commission, and is the founder and CEO of a boutique health care strategy group, LSG Ventures. Dr. Lexa lectures, consults and writes extensively on issues at the interface of health care and business. His book "Leadership Lessons for Success in Health Care" takes a systematic approach to developing medical leadership skills.
---
About the Moderator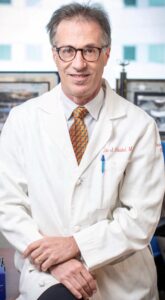 Dr. Ziv Haskal, MD, FSIR
Professor of Radiology and Medical Imaging, University of Virginia
Dr. Haskal is a tenured professor of radiology and medical imaging in the Division of Interventional Radiology at the University of Virginia School of Medicine. He received his M.D. at Boston University School of Medicine and completed residency and fellowship at the University of California, San Francisco. As a sought after teacher and educator, Dr. Haskal has given more than 500 invited lectures worldwide and been awarded numerous honorary fellowships, national, international and societal awards for leadership, service and research excellence. He has designed, participated or led more than 40 research trials. Dr. Haskal has also published more than 400 scientific manuscripts, chapters, review, abstracts and editorials in journals ranging from Human Gene Therapy and the New England Journal of Medicine, to Circulation, JVIR, Radiology, Hepatology and more. Dr. Haskal was the editor in chief of the Journal of Vascular and Interventional Radiology (JVIR) from 2011-2020, doubling its manuscript submissions, raising its impact factor and introducing numerous print, electronic and new media offerings.
---