Wednesday, February 22, 2023
Speakers: Michael D. Dake, MD, Cree Gaskin, MD, Michael Spaeder, MD, Christoph Wald, MD
Moderator: Ziv Haskal, MD
---
About the Speakers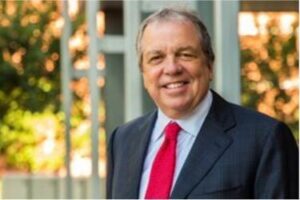 Michael D. Dake, MD
Senior Vice President for Health Sciences
Professor of Medical Imaging, Surgery and Medicine
University of Arizona

Dr. Michael D. Dake, an internationally recognized physician-scientist, health educator and innovative medical researcher, is the Senior Vice President for Health Sciences at the University of Arizona.  The UA Health Sciences includes the UA Colleges of Medicine (Phoenix and Tucson), Nursing, R. Ken Coit College of Pharmacy and Mel and Enid Zuckerman College of Public Health, with main campus locations in Tucson and the growing Phoenix Bioscience Core in downtown Phoenix. Dake has an international reputation for revolutionary work in improving vascular health to help treat debilitating diseases.  He has published more than 390 peer-reviewed articles. These publications are associated with over 40,000 citations, an h-index of 102, and an i10-index of 276. He has authored or co- authored over 100 book chapters, three books, and 45 issued U.S. patents. He has been president of national and international medical societies, accepted Gold Medal awards for meritorious contributions, and received an honorary doctorate from Aix-Marseille Universite.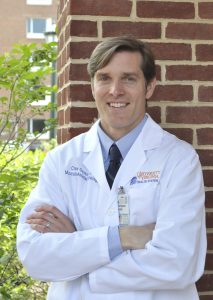 Cree Gaskin, MD
Vice Chair of Informatics and Division Chief, Musculoskeletal Imaging
Professor of Radiology and Medical Imaging
University of Virginia

Christopher Gaskin, MD, is a professor of radiology and orthopedic surgery as well as the associate chief medical information officer at UVA Health. He is also the Vice-Chair of Clinical Operations and Informatics for the department of radiology and medical imaging.
Dr. Gaskin's clinical activities include interpretation of radiographs (x-ray), CT, MRI, DEXA (bone density), ultrasound of the musculoskeletal system and performance of a wide variety of interventional procedures, including image-guided biopsies and injections.
Much of Dr. Gaskin's administrative work centers on improvements in informatics, which is the use of technology to deliver efficient and high-quality medical imaging services across UVA Health. These efforts include interactive multimedia radiology reporting, using electronic health records to drive diagnostic radiologist workflow, better prioritizing imaging studies, optimizing electronic health records in radiology, and implementing clinical decision support for advanced imaging orders.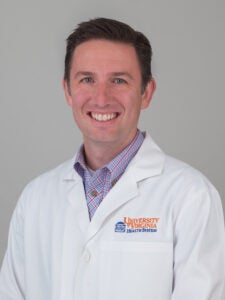 Michael Spaeder, MD, MS, FCCM
Associate Professor of Pediatrics, Division of Pediatric Critical Care
University of Virginia

Dr. Spaeder was born in Washington, D.C., and grew up in nearby McLean. He received his bachelor's degree in mathematics from Trinity College and his master's in statistics from the George Washington University, where he also received his medical degree. He completed his pediatrics residency at Hasbro Children's Hospital/Brown University and his pediatric critical care fellowship at the Johns Hopkins Hospital.
Dr. Spaeder came to the Pediatric Intensive Care Unit at UVA Health in 2015. He is the program director for the fellowship in pediatric critical care medicine. His research, based in the Center for Advanced Medical Analytics at UVA, focuses on the use of physiologic monitoring data to identify patients at risk for clinical deterioration.
Dr. Spaeder lives in Charlottesville with his wife and three boys.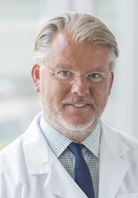 Christoph Wald, MD, PhD, MBA, FACR
Chair, Division of Radiology
Vice Chair of Hospital-Based Specialties
Lahey Hospital and Medical Center

Dr. Wald is Chairman of the Division of Radiology at Lahey Hospital and Medical Center (LHMC) and Vice Chair of Hospital-Based Specialties.  He previously served as Medical Staff President and on the Board of Governors of Lahey as well as Vice Chair of Education and Chair of the Graduate Medical Education Committee.
His activities in organized Medicine and Radiology at the state and national level include a current role as Chair of the Commission on Informatics for the American College of Radiology. He also previously served as President of the Massachusetts Radiological Society, as well as on many committees and task forces of the American College of Radiology, and is a former Co-­Chair of RadiologyInfo.org, the largest US based patient directed imaging website.
Dr. Wald specializes in body imaging, advanced image post-processing and healthcare and imaging IT. He was a pioneer in computer-assisted live donor liver transplant planning methods, which later became state-of-the-art worldwide. He is also a founding member of Rescue Lung, Rescue Life which operates the largest US-based Lung Cancer Screening Program at Lahey. Recently, he has focused on imaging IT with a particular interest in driving imaging workflow and efficiency innovation. Dr. Wald is a graduate of Bonn University Medical School in Germany and also holds a business degree from the F.W. Olin Graduate School of Business at Babson College in Boston.
---
About the Moderator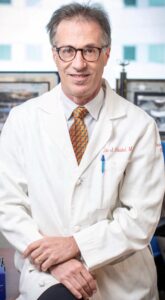 Dr. Ziv Haskal, MD, FSIR
Professor of Radiology and Medical Imaging, University of Virginia
Dr. Haskal is a tenured professor of radiology and medical imaging in the Division of Interventional Radiology at the University of Virginia School of Medicine. He received his M.D. at Boston University School of Medicine and completed residency and fellowship at the University of California, San Francisco. As a sought after teacher and educator, Dr. Haskal has given more than 500 invited lectures worldwide and been awarded numerous honorary fellowships, national, international and societal awards for leadership, service and research excellence. He has designed, participated or led more than 40 research trials. Dr. Haskal has also published more than 400 scientific manuscripts, chapters, review, abstracts and editorials in journals ranging from Human Gene Therapy and the New England Journal of Medicine, to Circulation, JVIR, Radiology, Hepatology and more. Dr. Haskal was the editor in chief of the Journal of Vascular and Interventional Radiology (JVIR) from 2011-2020, doubling its manuscript submissions, raising its impact factor and introducing numerous print, electronic and new media offerings.