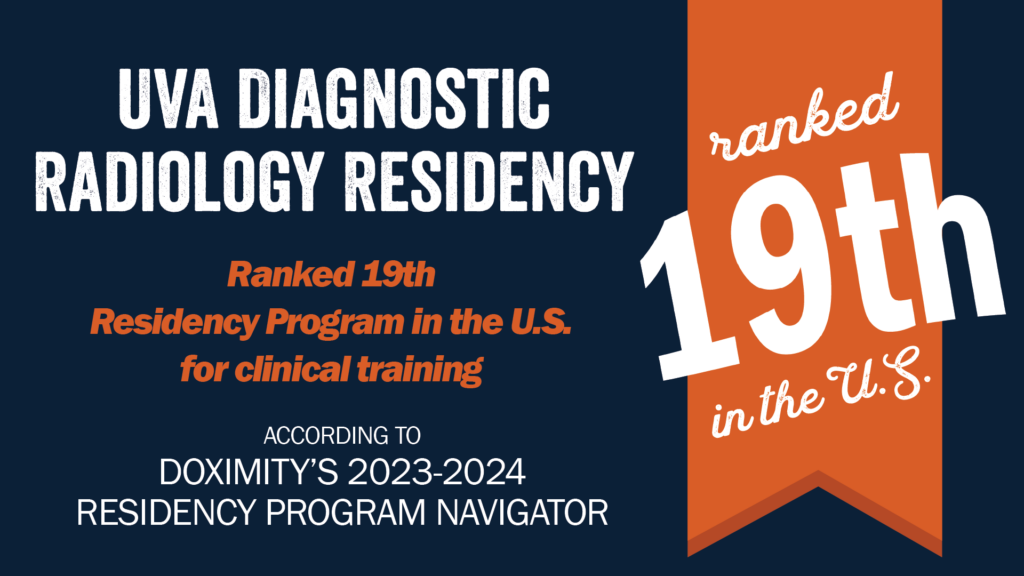 The University of Virginia's Diagnostic Radiology Residency has once again been recognized as a top program in the nation.
In the 2023-24 Residency Program Navigator rankings by the medical networking service Doximity, UVA's residency ranked #19 in clinical training among all U.S. radiology programs.
It's another year that UVA ranked within the top 20 of nearly 200 programs. The residency also ranked #1 in Virginia and #3 in the South.
Congratulations to our whole education community: trainees, faculty, and staff alike. This recognition is thanks to your continuous commitment to our educational mission!