RAD-ICAL Award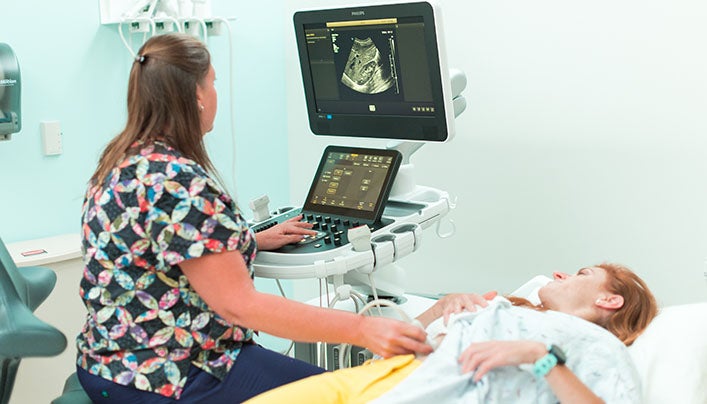 Honor a UVA Radiology Team Member for the compassion and clinical expertise they provide every day in their patient care!
Click here to view past winners of the award.
Who is Eligible for the Rad-ical Award?
Nominees must work in the Radiology department.
The nominee's manager/direct supervisor must support the nomination.
Nominations will only be considered if they include specific examples describing the professional character and performance of that Team Member.
Any clinical acts mentioned in the nomination must be consistent with policies and procedures outlined by the Health System.
Nomination Criteria
At UVA Health System, Rad-ical Honorees are team members in Radiology and Medical Imaging who have demonstrated at least one of these criteria:
Go above and beyond their standard job requirements to ensure the comfort and happiness of their patients, patient-families or peers
Have performed extraordinary acts of kindness or demonstrated extraordinary compassion
Have made a significant, positive impact on a patient experience
Whose performance is consistent, team-oriented and dependable
Demonstrates extreme professionalism
Are identified by patients and families as an extraordinary caregiver
Whose clinical expertise has made a significant impact on a patient outcome
Deliver quality, relationship-based care that is consistent with our organizational goals
Questions?
If you have any questions about the Rad-ical Award or need assistance submitting a nomination, please email Maureen Chandler at MPC9F@virginia.edu, Rita Browne at RAB2UA@virginia.edu, or call 434-243-1863.