Center for Research in Reproduction
Outreach Program
Childhood obesity is an international epidemic, affecting an estimated 16.9% of U.S. children.  Obesity during adolescence places girls at risk for hyperandrogenemia and possible PCOS. Studies have shown that physical activity is helpful for weight management and treatment of PCOS.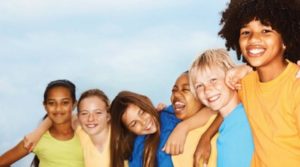 Our outreach program aims to improve physical activity levels in girls by both increasing their enjoyment of fitness and also increasing their understanding of how exercise reduces the risk of long term disease. Our program also involves continued expansion into the community through education initiatives and collaborative programming.