T32 Resident Research Training Program
Objective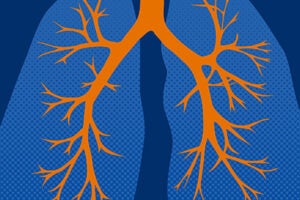 Our CardioVascular Surgery Training Program (CVSTP) has been continuously funded since 2000 by an NIH/NHLBI training award, with Irving Kron, MD and Victor Laubach, PhD as Program Directors. This training program provides collaboration between basic scientists and surgery faculty to train academic cardiothoracic surgeons.
The main objective of our program is to provide surgery residents with hypothesis-driven training in laboratory or clinical research to foster their development into academic surgeon-scientists.
The primary discipline which our program focuses on is basic and translational research into vascular and end-organ function following transplantation or surgery.
Participating Departments, Programs, and Faculty
Our CVSTP includes mentors from a variety of participating departments within the University of Virginia School of Medicine including:
Dept. of Surgery (Irving Kron, Victor Laubach, Craig Slingluff, Zequan Yang, Lian Guo, Mark Roeser, Bowan Wang, Melina Kibbe)
Dept. of Medicine (Mark Okusa, Coleen McNamara, Peter Lobo, Imre Noth)
Dept. of Pharmacology (Kevin Lynch)
Dept. of Radiology & Molecular Imaging (James Stone)
Dept. of Neurology (Karen Johnston)
Dept. of Biomedical Engineering (Brent French, Jeff Holmes, Tom Barker, Shayne Pierce-Cottler)
Dept. of Molecular Physiolocy (Brant Isakson, Gary Owens, Swapnil Sonkusare)
Dept. of Neurology (Karen Johnston)
These mentors have a strong record of collaboration and training, and a major strength of our CVSTP is the inter-departmental and multidisciplinary support that each trainee experiences. Through the utilization of these various faculty and departments, a broad range of potential research projects is maintained, highlighting the multidisciplinary approach of our program.
Model
The CVSTP is a 2-year program designed for surgical residents who typically will have completed two years of clinical training prior to entering the laboratory. Trainees have opportunities to conduct basic research as well as clinical research. There are required courses for all trainees including courses in scientific investigation, ethics of scientific investigation, biostatistics and a multi-disciplinary lecture series in the cardiovascular research center.  Other courses in the basic science areas can be chosen as desired by the trainees.
Tracks
Residents in our CVSTP must choose from one of two possible "tracks": a basic research track or a clinical research track. In the "basic research track", residents focus on mentor-guided laboratory research projects. These residents will also receive introductory didactic training in clinical research by enrolling in four graduate-level courses which will lead to a Certificate in Public Health Sciences. This program is offered through UVA's Department of Public Health Sciences. We feel that didactic training in clinical research is a valuable commodity to the residents in this track. Residents who choose the "clinical research track" will be those who desire training more intensely focused on clinical research. These residents will participate in mentor-guided clinical research projects and will enroll in the Masters of Science Program in Clinical Research (MS-CR) which is offered by the Department of Public Health Sciences.
Mentorship
Trainees will select a laboratory, a primary mentor, and a secondary mentor (one being a surgeon), and a Training Committee will be formed for each trainee which will be comprised of the primary mentor, secondary mentor, and two other preceptors from our program who will provide complementary mentorship related to the trainee's area of study. The Training Committee will provide diverse perspective and feedback to trainees on a regular basis in terms of both laboratory and clinical training. Each trainee shall meet with his/her Training Committee every three months to evaluate research progress, career goals, didactic training, and make any necessary changes in direction/focus. Trainees will also participate in weekly lab meetings of the primary mentor and will attend our monthly resident research lunch conference where one resident will present his/her research-in-progress and a faculty member will present a "life skills" seminar.
Our CVSTP aims to continue to produce the next generation of highly trained academic cardiovascular surgeon-scientists devoted to understanding the pathogenesis and treatment of cardiovascular injury and disease.
For further information on our CVSTP, please contact
Tony Herring
.