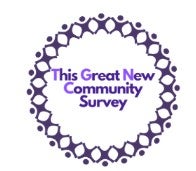 This Great New Community Survey
The Virginia Department of Health and the University of Virginia are collaborating on a survey that explores the health, wellness, and experience of transgender and gender non-conforming (TGNC) Virginians.
Scroll down to view this page in Spanish – Desplácese hacia abajo para ver esta página en español
To participate, complete an interest
We will use the information to determine your eligibility, so please answer ALL of the questions. If you are eligible, a UVA TGNC Survey staff member will contact you at a time of your convenience to administer the survey.  If you complete the survey, you will receive a $50 gift card from either Target or Walmart.
If you have any questions about the study please contact below:
 1-855-488-2248
IRB SBS #2018023800
Principal Investigator:  Dr. Karen Ingersoll, Faculty member, Psychiatry and Neurobehavioral Sciences at the University of Virginia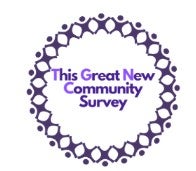 This Great New Community Survey
El Departamento de Salud de Virginia y la Universidad de Virginia están colaborando en una encuesta que explora la salud, el bienestar y la experiencia de las personas transgénero y de género no conforme (TGNC) de Virginia.
Para participar, complete un formulario de interés hacienda clic aquí.
Utilizaremos la información para determinar su elegibilidad, así que, favor de responder TODAS las preguntas. Si usted es elegible, un miembro del personal de la Encuesta UVA TGNC se comunicará con usted en un horario que le resulte conveniente a usted para administrarle la encuesta. Si completa la encuesta, usted recibirá una tarjeta de regalo de $50 de Target o Walmart.
Si tiene alguna pregunta o inquietude, comuníquese directamente con el equipo del studio:
 1-855-488-2248
IRB SBS #2018023800
Principal Investigator:  Dr. Karen Ingersoll, Faculty member, Psychiatry and Neurobehavioral Sciences at the University of Virginia