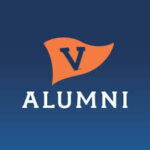 Our Picks: February 5–18
1) KEN BURNS AND LONNIE BUNCH DISCUSS THE MAKING OF CULTURAL MEMORY
Join Filmmaker Ken Burns and Smithsonian Institution Secretary Lonnie Bunch for "History is now: What is America's Story?" a discussion of the making of cultural memory and the role of memory in shaping how nations, communities and individuals understand themselves. Moderated by PBS correspondent Amna Nawaz, the discussion will also consider the role the arts and cultural institutions can play in building a more inclusive future. Hosted by UVA's Democracy Initiative.
When: Tuesday, Feb. 9, 2 p.m.
Where: Online event.
Cost: Free, register here
2) WAR, SABOTAGE AND FEAR IN THE CYBER AGE
David E. Sanger, national security correspondent for The New York Times, discusses his new book, The Perfect Weapon: War, Sabotage and Fear in the Cyber Age, and the emergence of cyberconflict as the primary way large and small states are competing, changing the nature of global power. McIntire professor Ryan Wright will moderate a Q&A on the book and an HBO documentary based upon it.
When: Wednesday, Feb. 10, 12 p.m.
Where: Online event.
Cost: Free.
3) HOW TWO SISTERS BROUGHT MEDICINE TO WOMEN AND WOMEN TO MEDICINE
Author Janice P. Namura discusses her new book on pioneering sisters Elizabeth and Emily Blackwell in the latest Medical Center Hour. In 1849, Elizabeth became the first woman in the U.S. to receive a M.D. Emily was the more brilliant physician, however, and together they founded the first hospital staffed entirely by women in New York.
When: Wednesday, Feb. 10, 12 p.m.
Where: Online event.
Cost: Free.
Learn more »
4) AN UPDATE ON THE RESTORATION OF UVA CHAPEL
Get an update on the Chapel's current and planned restoration work, as well as a sneak peek at what lies ahead for one of the most recognizable buildings on Grounds. "UVA Chapel: Marrying the past, present and future," is presented by Brian Hogg, senior historic preservation planner, Office of the Architect; and Sarita Herman, project manager, Historic Preservation, Facilities Management. Participants are invited to submit wedding or other chapel event photos to possibly share during the event.
When: Wednesday, Feb. 10, 7 p.m.
Where: Online event.
Cost: Free.