Edward W. Hook Scholars in Humanities and Ethics
Edward W. Hook Scholars in Humanities and Ethics
Center for Biomedical Ethics and Humanities
University of Virginia School of Medicine
Program Invitation
The Hook Scholars Program in Humanities and Ethics invites applications from interested students in the Class of 2023. Applications are due no later than Monday, 9 December 2019, with decisions announced by the end of January 2020.
Program description
The Edward W. Hook Scholars Program in Humanities and Ethics* complements UVA's four-year undergraduate medical curriculum by providing a humanities, bioethics, and arts pathway through all four years of medical education. Each year, the program selects as Hook Scholars up to four first-year medical students who have demonstrated interest and/or accomplishments in the humanities, bioethics, and/or the fine and performing arts and who intend to keep such interest active, aligned with, and applied throughout their medical studies. Hook Scholars become a vibrant part of the life of the Center for Biomedical Ethics and Humanities (CBEH), which provides an organizational and operational framework and mentoring so that scholars may integrate humanities, bioethics, and arts pursuits into all four years of their medical education and their professional identity formation.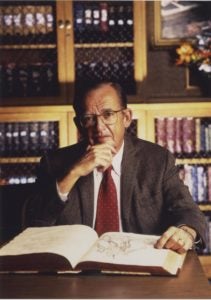 * The Hook Scholars Program is named in memory of longtime UVA Department of Medicine chair Edward W. Hook MD (1924-1998). A celebrated clinician, investigator, teacher, and national medical leader, he inspired others to understand disease, doctoring, and health in terms of culture, class, geography, the arts, ethics, economics, psychology, and politics as well as the biological sciences. Dr. Hook sought to train better, more humanistic doctors by helping students and residents develop and deploy core clinical competencies of observation, reflection, moral awareness, and compassion. While chair of Medicine, Dr. Hook was founding chair of UVA's hospital ethics committee and led the effort to purchase and place original art works in public areas of University Hospital. He created the medical school's first faculty position in biomedical ethics (John Fletcher PhD, 1988). When Dr. Hook retired as department chair in 1991, he founded and directed the Program of Humanities in Medicine, predecessor to the present Center for Biomedical Ethics and Humanities.
Program goals
To promote research and scholarship linking medical humanities, bioethics, and arts interests and inquiries to skill sets that

improve core clinical skills for better patient care (e.g., listening, attention and observation, compassion, communication, perspective-taking, creativity, narrative medicine, moral awareness, self-reflection)
improve teaching (e.g., in-depth knowledge of humanities and bioethics resources and research methods and arts practices, reflection and reflective pedagogies, multimedia presentations),
advance personal, public, and global health (e.g., cultural awareness, Spanish language facility, historical perspectives, knowledge of religious/spiritual traditions)
inform public policy, community service, and leadership (e.g., emotional intelligence, interprofessional teamwork, organizational/management skills, appreciative inquiry)

To encourage physicians to pursue scholarship and creative arts practices that address health, illness, and well-being
To promote careers for physicians in medical humanities and bioethics
Program expectations
Each Hook Scholar will
in the summer following first year, pursue a scholarly research project, to be carried out over seven weeks in residence at CBEH and with CBEH faculty supervision, possibly under the auspices of UVA's NIH-sponsored Medical Student Summer Research Program (MSSRP), with summer registration fees and a modest stipend paid; newly selected scholars will meet with CBEH faculty to discuss and agree upon research projects, which may be part of ongoing CBEH scholarly initiatives [CBEH faculty must approve any alternative and/or nonresidential activity during this first summer]
receive mentoring from CBEH faculty across all four years of medical school
in fourth year, complete an independent research project (or arts portfolio) during elective time (up to eight weeks) in residence at CBEH and present it at a Hook Scholars gathering before graduation
also in fourth year, spend at least four (and up to eight) more weeks in elective courses in humanities/bioethics, including the two-week Hook Scholars capstone, "Calls of Medicine"
attend CBEH meetings, retreats, and activities
participate in the Hook Scholars' vertical community, with opportunities to model for and mentor one another and to develop learning and service projects
join CBEH faculty in creating curricular modules, co-curricular programming, and Medical Center Hour programs
be a CBEH ambassador, thereby promoting CBEH programs and perspectives across the medical school, medical center, and university
advise CBEH on ways and means of involving students in the center's scholarly and service missions
And CBEH will offer the Hook Scholars
membership in a robust community of scholars specializing in the humanities, biomedical ethics, and the arts as these relate to health and illness, medicine, and medical education
faculty mentoring in the student's interest areas across all four years of medical school
resources in the center, including faculty expertise, the lending library, and study/gathering space
expanded opportunities to pursue research and elective coursework in humanities/ethics
special seminars, activities, and retreats
interactions with visiting scholars
Application
We welcome applications from members of the Class of 2023. To apply, please provide the following:
Up-to-date resume or curriculum vitae.
Undergraduate transcript and, if applicable, graduate school or postbaccalaureate program transcript
Concise (1-2 pages) letter of intent: Why do you want to become a Hook Scholar?
Sample of undergraduate/graduate work in humanities, bioethics, or the arts (e.g. an analytical paper or original creative work) OR a written reflection on your medical school experience thus far.
List of up to five undergraduate/graduate courses or extracurricular activities related to your Hook Scholars Program interests, with a sentence about the relevance of each listed item.
Letter of support from someone (an undergraduate professor?) who can speak knowledgeably about your commitment to the humanities, bioethics, or the fine or performing arts
Preliminary statement indicating general subjects you'd be interested to explore in a short-term research project in June-July 2019 (limit: 1 page, double-spaced)
Application packets must be submitted electronically to Carrie Gumm in the Center for Health Humanities and Ethics (cg2b@virginia.edu) no later than 12:00 midnight on Monday, 8 December 2019.
Questions?
Contact Professor Marcia Day Childress (woolf@virginia.edu). Students often have questions, so please ask. As noted, the CBEH website (https://med.virginia.edu/biomedical-ethics/) will give you ideas about current faculty research and scholarly interests/projects.
 Selection
The Hook Scholars of the Class of 2022 will be announced in January 2020.