Vanessa Amos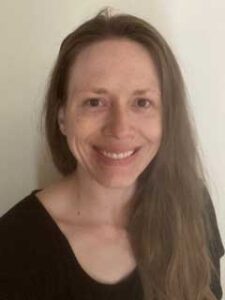 Vanessa Amos graduated from UVA SON in 2013 with a MSN in the Clinical Nurse Leader program, after also attaining a B.S. in Biology from UVA in 2008. Her clinical background began in acute care, moved to the ICU after about two years, and then 8 years in ICU clinical settings across several ICUs.
Vanessa is currently working as an ICU nurse in the staffing resource office at UVA Health System. She hopes to study the effectiveness of moral distress interventions from a qualitative perspective, with the hope to bring attention to organizational needs, in addition to individual and unit level, with the goal to learn how to actually create positive change for healthcare providers experiencing moral distress.
When not working or studying, Vanessa is on an endless search for a delicious cup of coffee and could easily be found espousing the beauty of a gorgeous ballet or the commanding presence of a modern art exhibit.