Marcela Moscoso-Vásquez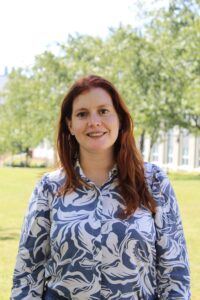 Postdoctoral Research Associate
Email: mm3qf@virginia.edu
Office: Center for Diabetes Technology
560 Ray C. Hunt Drive
Charlottesville, VA
Education:
B.S. in Chemical Engineering, Universidad Nacional de Colombia 2011
M.S. in Chemical Engineering, Universidad Nacional de Colombia 2014
PhD, Buenos Aires Institute of Technology 2019
Professional Activities:
Dr. Moscoso-Vásquez is currently working on modeling, simulation, and control algorithm design for Type 1 Diabetes, towards improving care through technology-based solutions. Her current focus is on designing and testing insulin delivery strategies in automated dosing systems that are safe and effective to handle meals and physical activity challenges. Further interests are in individualization of physiological models and optimization-based control techniques.
Personal Activities:
In her spare time, she enjoys cooking, dancing, embroidering, and exploring the outdoors (hiking, biking, and swimming).