Podcasts & Videos
Boris Kovatchev, PhD, Marc Breton, PhD, and 3rd-year student, Ben Motta, discuss the creation of the Artificial Pancreas on the "Hoos in STEM" podcast!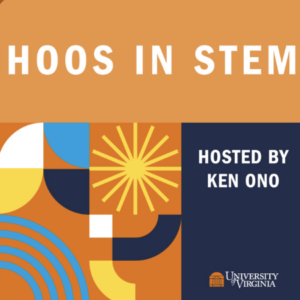 Dr. Marc Breton and Dr. Boris Kovatchev both knew they wanted to pursue a career in STEM research from an early age. Dr. Kovatchev was inspired to apply his statistical and mathematical prowess to diabetes after his father was diagnosed with the condition. It took over 40 factors but he was able to describe the body's insulin system mathematically. Dr Breton came to the world of biotechnological engineering from the world of rocketry. In this episode, they talk about their remarkable invention, a device that regulates insulin for diabetics much like a human pancreas. Plus, they bring special guest, UVA third-year student, Benjamin Motta, who joined the clinical trial for their artificial pancreas at age 12.
By: Ken Ono
International Society for Pediatric and Adolescent Diabetes (ISPAD) Annual Conference
Dr. Marc Breton, Ph.D., Associate Professor of Research at the UVA Center for Diabetes Technology presented the results from a recently completed multisite pediatric study at the ISPAD annual conference on October 15, 2022.
The Pediatric Artificial Pancreas (PEDAP) trial was a randomized controlled trial comparing standard care (multiple daily injections of insulin) to the closed loop control (CLC) system via the Tandem t:slim X2 insulin pump with Control-IQ technology in youth ages 2 to <6 years old.
Dr. Breton discusses the objectives of PEDAP, a comparison between the two related previous studies, a comparison of other work done in the field, and the observed results of improved time in range and glycemic control from PEDAP.
Dr. Boris Kovatchev, Director of CDT, guest speaker on the Becker's Healthcare Podcast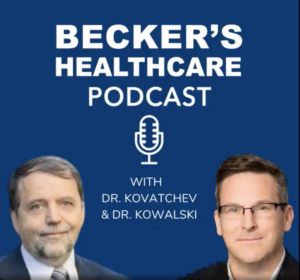 This episode features Dr. Boris Kovatchev, Director of the University of Virginia Center for Diabetes Technology and Dr. Aaron Kowalski, Chief Executive Officer at JDRF International. Here, they discuss their background in diabetes research, the current status and trends in diabetes research, what an artificial pancreas is and how it is advancing diabetes care, plus a lot more.
Aired January 1, 2023