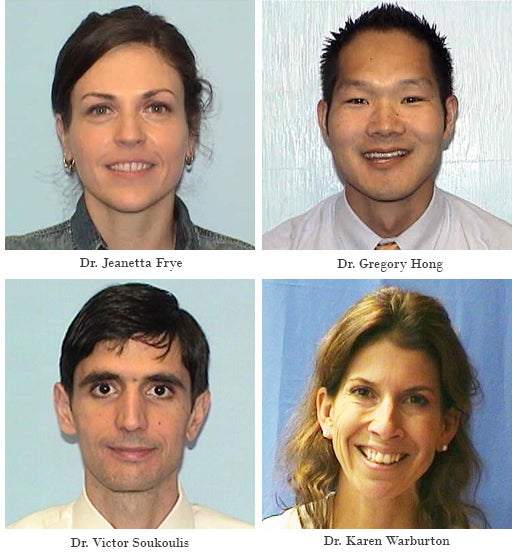 Congratulations to the incoming members of The Academy of Distinguished Educators! Jeanetta Frye, MD; Gregory Hong, MD, PhD; Victor Soukouis, MD; and Karen Warburton, MD. Their induction will take place at the ADE's annual spring reception in May 2019 at Veritas Vineyard.
The Academy of Distinguished Educators was founded by the Dean of the School of Medicine in 2003 to provide an organizational structure that would recognize, reward, promote, and further develop excellence in medical education within the School of Medicine. The members of the Academy have worked over the years to develop criteria for future membership, to investigate a peer evaluation program, and to fund excellent educational research projects. The School of Medicine charge to the Academy is to recognize and reward outstanding teachers; to work to make excellence in teaching a domain of academic advancement; and to develop effective faculty educators across the academic medical center.
To learn more about The Academy of Distinguished Educators visit their website.
Tags: highlights