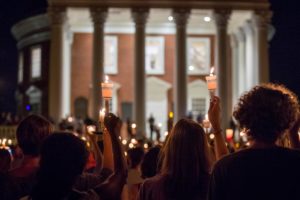 This community that prides itself on civil discourse and freedom of speech was shocked at the events of August 12. Together we mourn those that were killed or injured in the aggressive protests. We have been shaken by stories of our friends and neighbors afraid of armed bullies in our streets.
While trying to make sense of the weekend, it would be easy to focus on those from outside our community who came to Charlottesville to protest. However, discussions and social media posts following the weekend have highlighted the fact that some of my friends, neighbors and patients have different experiences in their day-to-day lives in Charlottesville than me. I realize that I have become complacent in my thinking that these friends', neighbors' and patients' interactions with others are the same as the relationships we have together. The events of the August 12 weekend have reminded me that time is too short and friendships are too precious to allow complacency to take root.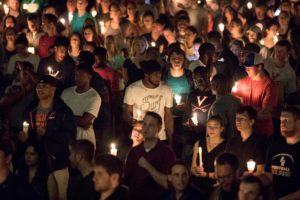 We in the Department of Emergency Medicine support UVA President Teresa Sullivan's comments of August 4 stating "UVA is public in the most profound and meaningful sense of that word; we are committed to the public good, and we seek to recognize and represent the great diversity of the public in our Commonwealth and in the country. We believe that diversity is an essential element of excellence, and that intolerance and exclusion inhibit progress."
We believe that UVA is a place that is willing to acknowledge the past, and that rejects intolerance.
William Woods, MD
UVA Emergency Medicine
Residency Program Director