Charlottesville, Virginia is a settled peacefully amidst the Shenandoah Valley and Blue Ridge Mountains surrounded by wineries and vineyards.  As you travel into Charlottesville, the sidewalks and streets are filled with parents, grandparents, and children going to soccer, football, baseball, softball, and lacrosse games on the weekends and concerts, plays, and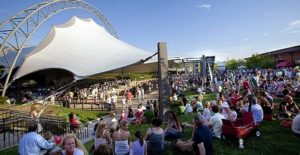 school gatherings throughout the week.  Downtown are brick laid streets, walking pedestrian focused malls with local restaurants and concerts from local artists as well as national and internationally acclaimed filling the streets from the pavilion or echoing the grounds from John Paul Jones Arena.  Then further into the city is the obvious grounds of bricks and columns, college students, staff, and faculty, the land of Thomas Jefferson, James Madison, and James Monroe, the home of the University of Virginia.  This is Charlottesville, a city that has been classified for years as one of the best places to live in America with well-established educational institutions from public and private schools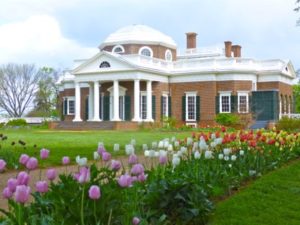 from birth through the trades, community college and the University of Virginia. Charlottesville has opportunities for small couples going out to a quiet dinner to large gatherings celebrating life events of graduations, marriages, births and more.  Charlottesville has been the town people smile about while on vacation because it is home and they enjoy their vacations but their heart is in Charlottesville.
Unfortunately on August 12th, the streets of this peaceful city were forever changed in the hearts and minds of millions and a simple Google search that use to bring pictures of vineyards and brick roads now surfaces the faces of hate, the signs of racism, and the memories of the day that Charlottesville crumbled from the top of the mountain to the valley of death and evil.  To understand clearly the sequence of events that unfolded on August 12th, the American College of Emergency Physician official publication, ACEP Now, published an article in their October 15th, 2017 edition written by University of Virginia Emergency Medicine Physicians that recaps the moments that the Charlottesville community fell victim but the the emergency response team of physicians, nurses, EMTs, and others stood strong, remained vigilant, and ready for the unknown while continuing to service non-event related emergencies for the community. The article "UVAHS Emergency Team Helps Victims in Charlottesville Protest Tragedy" is authored by William Brady, MD, FACEP; Thomas Berry, MHA; Joshua Ginsburg, MD; Saher Iftikhar, MD; Kayvon Izadpanah, MD; George Lindbeck, MD, FACEP, FAEMS; Sara Sutherland, MD, FACEP; and Robert O'Connor, MD, FACEP.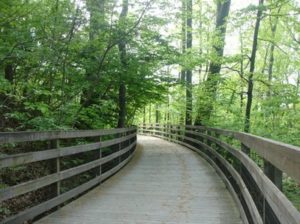 Just as the emergency response teams quickly jumped to the urgent needs of the community on August 12th, the University of Virginia Health System is ready to serve the community through the minor bumps and bruises to the ever life changing moments of tragedy and loss.  Quickly after the events that unfolded on August 12th, those involved, directly and indirectly, met to begin recovery actions and efforts, through discussions, training, and sensing sessions, the teams recovered and prepared for service to the community.   The Charlottesville community is just the same, but as a larger element, it takes time and team work, but the community is working to recover from the words, actions, and scars said, delivered and published from the evil doers over the summer. But Charlottesville has taken proactive steps on the road to recovery, direct efforts to return to the passionate place of love and care between families and friends; celebrations and parties at wineries and vineyards as well as gatherings across the fields of sporting events celebrating successes and challenges.  Charlottesville is family; Charlottesville is neighbors helping neighbors, communities that come together in times of need and times of celebration.  Charlottesville is still one of the best places to come and enjoy life with friends and family across the quintessential Virginia countryside; a place to proudly call home.