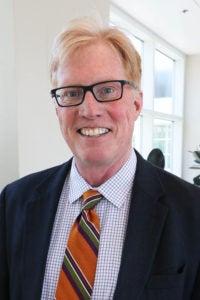 Our department chair, Dr. Robert E. O'Connor, is being recognized for his co-authorship of new CDC guidelines published Tuesday, the Diagnosis and Management of Mild Traumatic Brain Injury Among Children. For those with JAMA Network access, the article can be found via their website.
The new guidelines were developed after an analysis of 25 years worth of research and help to define a systematic approach to the assessment and treatment of pediatric mild traumatic brain injuries (mTBI). They include 19 sets of evidence-based recommendations with corresponding levels of obligation that help with the diagnosis, prognosis and management/treatment of pediatric mTBI. These recommendations are applicable for a broad range of healthcare providers and five key ones have been identified:
Do not routinely image pediatric patients to diagnose mTBI to avoid unnecessary exposure to radiation.
Use validated, age-appropriate symptom scales to diagnose mTBI.
Assess for risk factors for prolonged recovery, including:

History of mTBI or other brain injury
Severe symptoms immediately after the injury
Personal characteristics and family history (such as learning difficulties and family and social stressors)

Provide patients with instructions on returning to activity customized to their symptoms.
Counsel patients to return gradually to non-sports activities after no more than two to three days of rest. Evidence has shown that children recover faster if non-sports activities are resumed quickly.
The CDC has created user-friendly materials, for healthcare providers as well as for families, coaches and schools, to help improve recovery for children who experience concussions and other types of brain injury. These materials can be found at: HEADSUP.
Dr. O'Connor has been recognized by several news sources, including but not limited to: UVA Today, Science Magazine, and the American Association for the Advancement of Science (AAAS). Several local news stations and publications are covering this accomplishment as well.